​Rwandan spy chief arrested over war crimes was in UK to meet British agents
Published time: 24 Jun, 2015 15:08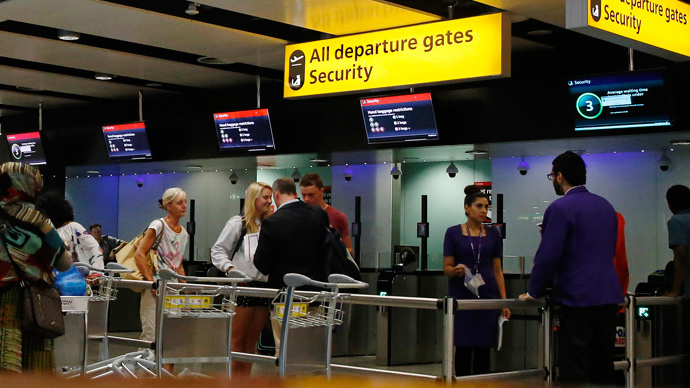 General Karenzi Karake, who was arrested by a UK police extradition unit at Heathrow on Saturday, is said to have been planning to meet with British intelligence agents.
The Times reports a scheduled meeting between Karake and UK officials was canceled at the last minute when it became known that authorities planned to detain the African nation's head of military intelligence on the basis of a Spanish indictment for war crimes.
READ MORE: Rwandan govt slams spy chief's UK arrest
Conservative MP Andrew Mitchell criticized the arrest, telling the newspaper: "This is embarrassing for the government and for all of us. This man was here for helpful meetings in an official capacity.
"The close relations between Rwanda and Britain in this area contributes to security in both countries."
Mitchell also slammed the "junior" judge who had made the 2008 ruling upon which UK police acted.
"This is an abuse of process using the European arrest warrant for political rather than judicial reasons."
The 2008 Spanish indictment concerns Karake's alleged involvement in a number of massacres in the years after Rwanda's vicious civil war, a conflict in which up to a million people were killed.
Nine Spanish NGO workers were also killed, allegedly on Karake's orders.
As well as being the country's head of intelligence and a member of the ruling Rwandan Patriotic Front (RPF), Karake is a former member of a paramilitary group that operated during the war.
READ MORE: Blair's links to Rwandan President Kagame must remain secret – Foreign Office
He is considered one of Rwandan President Paul Kagame's closest aides.
In January, Tony Blair's relationship with the Rwandan regime and Kagame came under scrutiny after the Foreign Office rejected a Freedom of Information request.
The UK government refused to release information about Blair's involvement with Rwanda and his Africa Governance Initiative charity when probed by Times journalists.
After a five-month delay – much longer than the usual 20 day waiting period – officials refused to disclose any details of the relationship.
"Factors in favor of disclosure include the strong public interest in transparency and accountability, as well as interest in wider international relations and Tony Blair's work in Rwanda," officials told the Times.
The Foreign Office, however, decided to withhold the disclosure of communications and sensitive commercial information to avoid an impact on Britain's international relations.