World has 10 years to combat climate change, prevent health catastrophe – scientists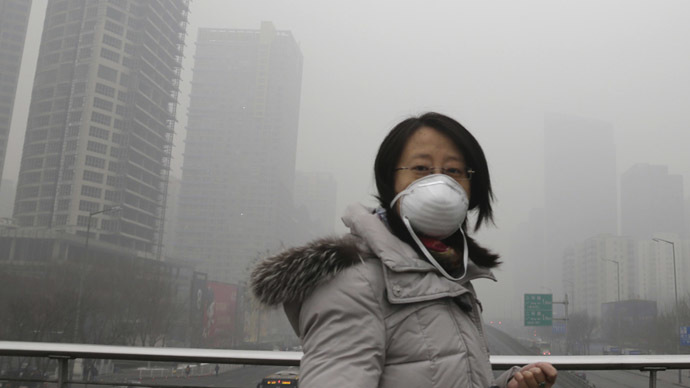 Society has 10 years to tackle climate change or humanity could lose 50 years of progress in global health, a major new report claims.
However the study also said that tackling global warming provides society with the greatest opportunity to improve people's health in this century.
Academics at University College London (UCL) and the University of Cambridge said the impact of climate change on human health has been underestimated in a report published Monday.
READ MORE: Satellites show world is running out of water - new NASA study
The study calls on governments to phase out coal power plants, improve pedestrian and cycling infrastructure in cities, promote greener lifestyles and insulate more buildings to cut energy use and prevent cold-related deaths and disease.
Professor Hugh Montgomery of UCL's Institute for Human Health and Performance described the threat facing humanity as a "medical emergency."
"Climate change is a medical emergency. It thus demands and emergency response using technologies that are available right now," The co-chair of the Lancet Commission, which published the report, said.
"It's not our grandchildren, it's us and our children, and in this country as well as abroad."
The report was authored by experts from around the world and is backed by Margaret Chan, head of the UN World Health Organization.
Its authors identified the lack of political will to combat climate change as the major barrier to creating a low-carbon economy and the knock-on improvements to health and poverty which would come about as a result.
The health impact of climate change has long been overlooked, scientists argue.
READ MORE: Destroyers of the environment will face God's judgment – Pope
The report calls on doctors and health professionals to take a leading role in ending society's "addiction" to fossil fuels, confronting "powerful entrenched interests" in the same way health experts took on the tobacco industry in the past.
Direct risks to health include heatwaves, floods and droughts, while indirect and equally deadly risks include air pollution, diseases, famines and mental illness.
The rapid closure of coal-fired plants around the world is one of the report's top recommendations for preventing deaths from air pollution.
"We see climate change as a major health issue and that it is often neglected in the policy debates," co-chair of the commission Professor Anthony Costello said.
"On our current trajectory, going to 4 [degrees] C [of warming] is somewhere we don't want to go and that has very serious and potentially catastrophic effects for human health and human survival and could undermine all of the last half-century's gains."
"We see that as a medical emergency because the action we need to do to stop that in its tracks and get us back onto a 2C trajectory or less requires action now – and action in the next ten years – otherwise the game could be over," the director of UCL's Institute of Global Health added.
The report follows a rare encyclical from Pope Francis published last week, in which he argued a moral case for addressing climate change and poverty.
It also comes after a May report by the International Monetary Fund (IMF) which found fossil fuel companies receive $5.3trillion (£3.4trillion) of global government subsidies a year, equivalent to $10 a minute.
You can share this story on social media: