​Schoolboys plotted to blow up Parliament & Buckingham Palace, court hears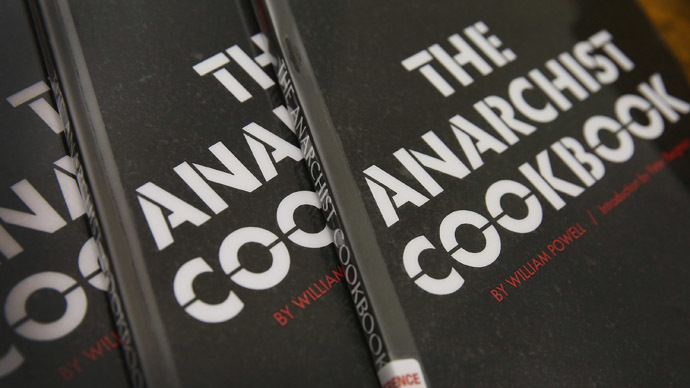 Two 15-year-olds from the northeast of England accumulated ingredients and equipment to build a bomb and discussed blowing up shopping centers and public buildings, a court has heard.
Police raided their homes after the boys' parents raised the alarm, having discovered unusual powders in the youths' possession.
The pair started gathering materials for a recipe in the Anarchist's Cookbook, and discussed targets including Buckingham Palace and the Houses of Parliament over social media.
READ MORE: 'Impressionable youth to terrorist': MI5 rattled by teen's rapid radicalization
Prosecutor Nicolas Dry said of one youth: "They had noticed a change in him over the past year or so when he had started to show them photographs of drugs, money and weapons, tell sick jokes about 9/11 and, latterly, tell them that he was making a bomb.
"In fact, Skype communications between the defendants in October and November last year confirms they were doing just that."
Dry argued the boys had planned to fund their plan by selling illicit substances.
"The conversation reveals that they were looking to sell drugs in order to fund the purchase of materials to make pipe bombs and a firearm."
They boys even planned escape routes. One appeared keen to carry out a suicide-style attack, saying that by bombing a local shopping center he could "go out with a bang."
READ MORE: Banned Al-Muhajiroun group responsible for 50% UK terror plots – reports
Material was also found which made reference to hatred of black people and Jews.
Judge John Milford commented that "because of the intervention of your parents and police, no explosives were created and no bombs were made.
"But the potential of such items in the hands of disturbed teenagers, which you both undoubtedly were at this time, is frightening."
One of the boy's defense lawyers said, "Thanks to the actions of their parents, this offending was stopped in its tracks. Since they were sending ridiculous Skype messages and talking nonsense, they have calmed down and are looking to the future."
You can share this story on social media: