​Chagos islanders appeal in Supreme Court to return home – decades after eviction by UK govt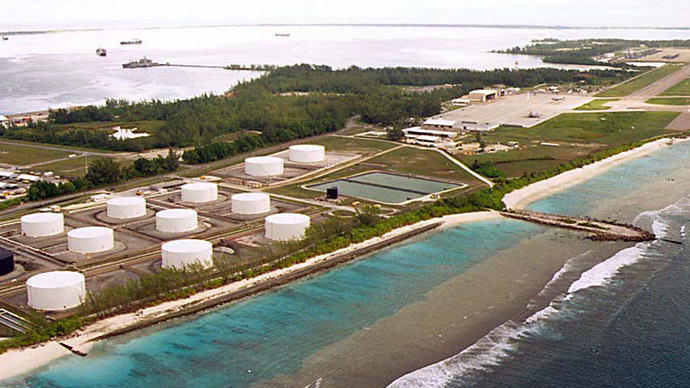 Displaced islanders are attending a Supreme Court hearing Monday in the hope of winning the right to return to the Chagos in the Indian Ocean from which they were forcibly removed by the British government.
A panel of five senior judges will hear the Chagossian claim that a previous ruling on their return should be overturned due to "material non-disclosure."
At the hearing Monday, lawyers will argue that a 2008 decision should be overturned because during the legal proceedings the government did not disclose a 2002 feasibility study into the possibility of them returning.
READ MORE: 'British, US defense interests put above Mauritius rights' in Chagos Is. – UN
A summary of the new case says the Chagossian leader Olivier Bancoult has since "been provided with documents relating to the 2002 feasibility study which he contends were not disclosed in the proceedings in breach of the respondent's (secretary of state) duty of candor in public law proceedings, and which he alleges would have been highly likely to have affected the outcome of the appeal."
"The appellant then decided to commission a further expert report on the reliability of the feasibility study.
"The appellant is applying for an order setting aside the judgment of the House of Lords and, if granted, for permission to rely on fresh evidence at the rehearing of the appeal," the summary adds.
The islanders, who are British citizens, were removed from their homes during the 1960s and 1970s. One of the islands, Diego Garcia, was later leased by the British government to the US military, becoming a key strategic base in the region.
Diego Garcia has repeatedly made headlines over allegations that US extraordinary rendition flights were routed through the airbase.
The UK has come under pressure from other nations in the region over its record on the Chagos Islands.
READ MORE: UK territory was used for CIA interrogation, torture – Bush-era whistleblower
In March, the Mauritian government's own territorial claim was boosted by a UN judgment that Britain acted illegally when it imposed territorial controls on the islands without the consent of Mauritius.
The same UN judgment accused Britain of ignoring the rights of Mauritius by declaring the remote archipelago a marine protected area (MPA) has damaged the fishing industry in surrounding waters.
In Britain, the Labour government at the time was accused of forcing through the MPA measure to strengthen its hand in the impending election.
That ruling may hinder US operations in Diego Garcia.