UK tornado capital of the world? Britain has most twisters per square mile, scientists discover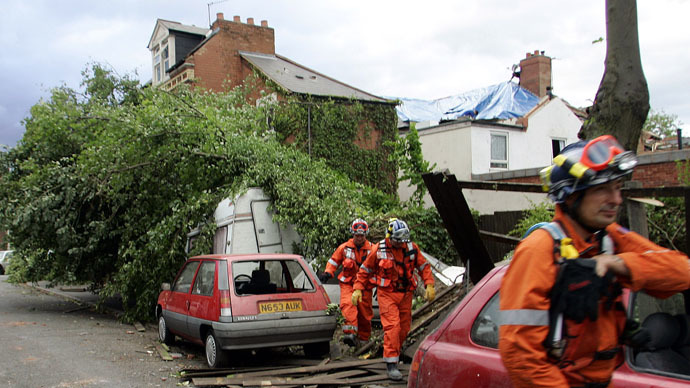 Britain experiences more tornadoes per square mile than any other country in the world, scientists have found.
The vast majority of 'twisters' in the UK fall into the lowest two categories of strength, with maximum wind speeds of 112mph.
Researchers at the University of Manchester have mapped tornado hotspots in Britain looking at data from 1980 to 2012.
They discovered that an area of land between London and Reading, in Berkshire, had the highest likelihood, with a 6 percent probability during the course of the 32 years which were researched.
"Although tornadoes in the British Isles have been labelled as 'freak' occurrences by the media, the United Kingdom has been cited as having more tornadoes per area than any other country in the world," scientists wrote in Monthly Weather Review.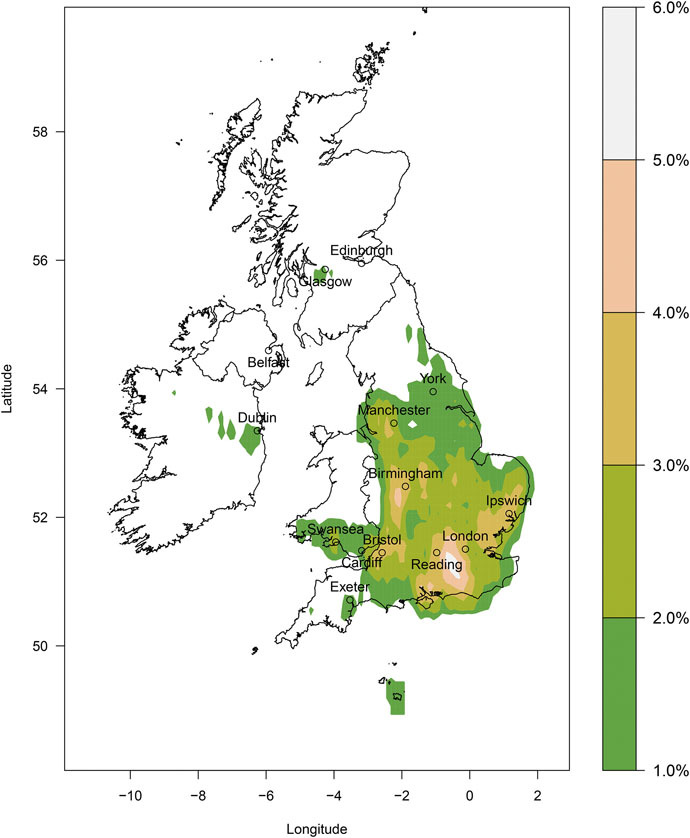 Scientists writing in the June issue of Monthly Weather Review also found a 'tornado belt' extending from Bristol in the South West of England to Birmingham and Manchester in the Midlands and North.
This area was the second most likely to have tornadoes, with a 5 percent chance of experiencing a twister during the period considered.
Another twister hotspot, with a 4 percent chance, spans from north-east London to Ipswich, in East Anglia.
READ MORE: Man-made climate change to cause more English heat waves – scientists
READ MORE: Lethal smog: Pollution cloud hangs over Britain, sparks health warning
The UK has an average of 34 tornadoes each year, the highest number per area of land in the world.
Most of Britain's tornadoes fall within F0 and F2 on the Fujita scale, a classification used to gauge a twister's power which takes into account wind speed and damage.
Birmingham experienced an F2 tornado which caused 19 injuries, and more than £40 million worth of damage than in 2005. It lasted only four minutes and damaged hundreds of homes.
Wind speeds of an F2 twister can reach 252kmh (157mph), and the width of its damage path can reach 250m (820ft).
Meteorologist Kelsey Mulder said: "It seems that most tornadoes in the UK are created along long, narrow storms that form along cold fronts, whereas most tornadoes in the United States are created by isolated storms, which are more similar to the beautiful supercells you see in the movie Twister."
The scientist at the University of Manchester added: "Even in the United States, tornadoes formed along cold fronts tend to be weaker than those formed from supercells. That could be one reason why tornadoes in the UK are much weaker."
The strongest tornado in recorded history occurred in the US on March 18, 1925. It still holds the record for fastest forward speed, having travelled at 73mph.
Dubbed the 'Tri-State Tornado,' it tore a 352km (219m) path through Missouri, Illinois and Indiana, killing 695 people.
You can share this story on social media: