​'Boys club' Britain leaves women vulnerable to violence, poverty & hardship – UN report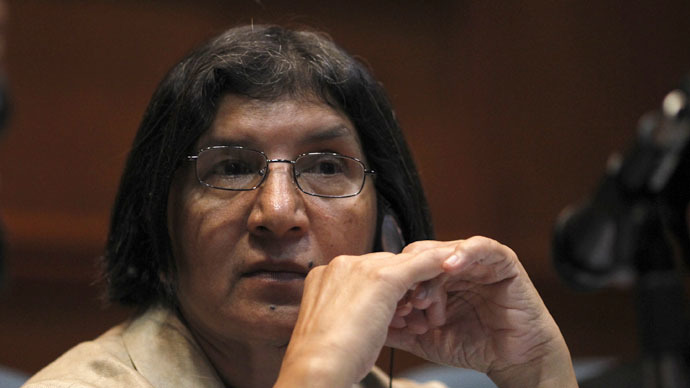 Britain is a sexist country, has a boys club culture and austerity is leaving women increasingly vulnerable to violence, poverty and hardship, according to the UN special rapporteur for women Rashida Manjoo.
Her comments coincide with a report into the effects of government austerity measures on women.
Manjoo also slammed the 'bedroom tax,' an initiative started under the coalition government, claiming it makes it hard for women to escape domestic violence. She also attacked the Conservative government's austerity program.
"Austerity measures are having an effect on the provision of services to address violence against women, as well as other cross-cutting issues affecting women such as poverty and unemployment."
Manjoo also said the UK court system is "widely perceived to be biased in favor of men."
READ MORE: 'I just wanted to die': Asylum seeker detained at Yarl's Wood speaks to RT
READ MORE: Emotional toxicity of austerity eroding mental health, say 400 experts
She criticized conditions at the Yarl's Wood migrant detention facility, which is rife with allegations of sexual abuse, and attacked the lack of media controls on degrading images of women.
She also condemned the lack of proper human rights-driven government measures to combat violence against women and girls.
Manjoo's 24 page report will be published at a meeting of the Human Rights Council in Geneva on Tuesday.
In a statement, a Home Office spokesperson said: "We have made protecting women and girls and supporting victims and survivors a key priority."
The report's findings echo the views of hundreds of psychotherapists, counselors and mental health practitioners, who in April used an open letter to the Guardian to warn against "malign" welfare reforms and severe austerity measures.
The group of signatories, made up of therapists, psychotherapists and mental health experts, said Britain has seen a "radical shift" in the mental state of ordinary people since the coalition came to power.
British society has been "thrown completely off balance by the emotional toxicity of neoliberal thinking" and the grueling effects of this ideology are particularly visible in therapists' consulting rooms, they said.
"This letter sounds the starting-bell for a broadly based campaign of organizations and professionals against the damage that neoliberalism is doing to the nation's mental health," they added.