Gay moths? London museum gives insects 'gender treatment' to protect artifacts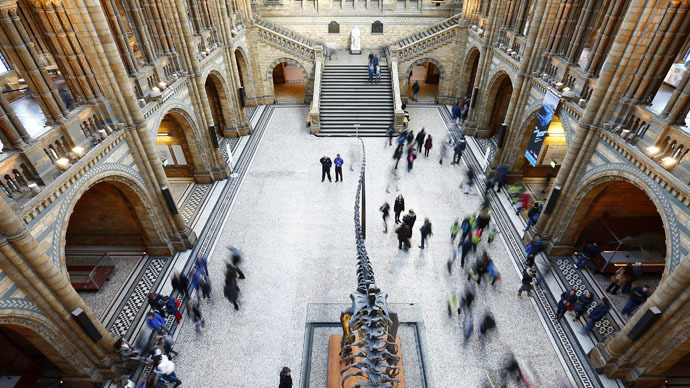 Scientists at one of London's most popular tourist attractions are waging war against cloth-eating moths by turning them 'gay' to stop them reproducing.
Experts at the Natural History Museum, which houses numerous historic cloth-based artifacts, are pioneering a form of gender treatment which encourages male moths to have sexual encounters with one another in an attempt to stop their procreation.
The museum has suffered a blight of common moths for over four years.
Quarantine Facility Manager Armando Mendex said the Pheromone Destruction System (PDS) was, in "simplistic terms," a tool to make "male moths attracted to other male moths."
READ MORE: 'Gay' bull gets #SaveBenjy campaign for slaughterhouse reprieve
The new technique replaces chemical pesticides, which were banned because of their damaging effects.
Usually artifacts which have been damaged by moths are put in a deep-freeze at minus 30 degrees Celsius. While the process of a 72 hour chill kills off larvae, it does not completely solve the moth problem.
PDS works by tricking male moths into believing other males are actually female in an attempt to prevent them creating more eggs and larvae.
Throughout the museum, scientists have set up traps which release a female moth pheromone. When a male flies into the trap he becomes covered in the pheromone, and other males will believe they had found a potential mate.
"They only live for a couple of weeks and during that time there is only a small window in which they can reproduce. If they spend this unknowingly attempting to attract and fertilize male moths, then it reduces the offspring we are up against," Mendex added.
The new method has seen the number of moths in the museum fall by a full 50 percent.
You can share this story on social media: