3 sisters & their 9 children missing, feared to have joined ISIS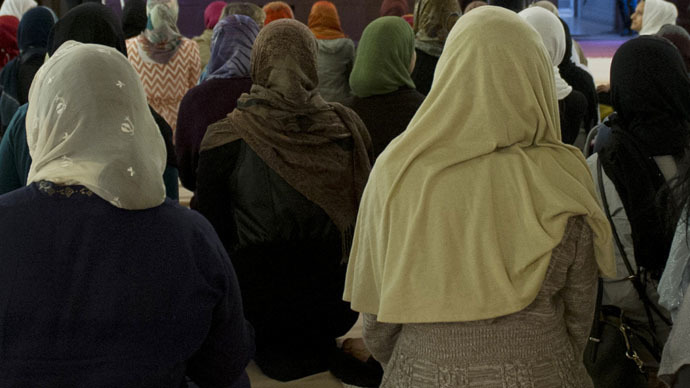 An urgent appeal has been launched to track down 12 members of the same British family who are feared to have traveled from Saudi Arabia to Syria to join Islamic State (formerly ISIS/ISIL).
The three sisters and their nine children disappeared after making a pilgrimage to Saudi Arabia. They were due back in England on June 11, but the sisters failed to make contact with their husbands, two of whom still live in the UK.
The missing members of the Dawood family are aged between three and 34.
Speaking on behalf of the family, solicitor Balaal Khan said the "main concern" was that the women and children had traveled to Syria via Turkey.
"The suspicion and main concern is that the women have taken their children to Syria. One of the possibilities is they traveled to Turkey to travel to Syria," he said.
Khan said he had been instructed to pursue the family's actions after two of the husbands said they had not heard from their wives.
READ MORE: 'Fight fire with fire': Recruit video game developers to tackle radicalization, says peer
READ MORE: 'Use mercenaries to defeat ISIS,' says former SAS soldier
"We've had no answers whatsoever, we don't know what's happened," he said.
"The fathers are understandably quite distraught. One can imagine, not seeing their children for three weeks or so.
"The last conversation with their children was when they were in Medina on the 8th. They said 'We love you, we're missing you, we can't wait to come home.'
Khan added: "The concern is for the wellbeing and safety of the children. The fathers are distraught; they feel helpless and they don't know what to do. They want the children out of harm's way."
The sisters are believed to have a brother who has already left the UK for Syria, but it is unclear which group he has joined.
The missing are Khadija Dawood, 30, and her children Maryam Siddiqui, seven, and Muhammad Haseeb, five; Sugra Dawood, 34, and her children Junaid Ahmed Iqbal, 15, Ibrahim Iqbal, 14, Zaynab Iqbal, eight, Mariya Iqbal, five, and Ismaeel Iqbal, three; and Zohra Dawood, 33.
No details have been found for Zohra's children – Haafiyah Binte Zubair, eight, and Nurah Binte Zubair, five – boarding the same flight.
A police spokesperson said officers were "working extensively with authorities overseas to try to locate them."
Assistant Chief Constable Russ Foster said: "We are extremely concerned for the safety of the family and would urge anyone with information to come forward and speak to us. Our priority is for their safe return, their families are gravely worried about them and want them home. One of our primary concerns is the safety and welfare of the young children."
You can share this story on social media: