UK mass surveillance powers upheld in landmark report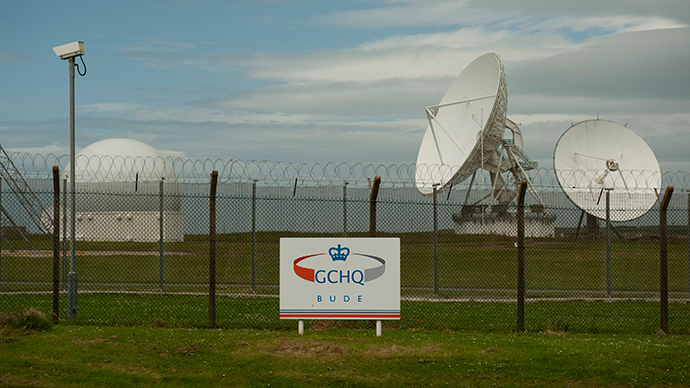 Surveillance activities by the police and security services should be maintained and agencies should have the right to gather bulk communications data, a new landmark report has ruled.
The report, commissioned by Home Secretary Theresa May and carried out by David Anderson QC, concedes that ministers should not be allowed to authorize individual warrants for the interception of data.
The analysis was triggered by revelations of mass surveillance by NSA whistleblower Edward Snowden in 2013, but also covers the implications of May's so-called 'snoopers' charter', which is expected to give the police extra powers to gather data.
READ MORE: 'GCHQ doesn't spy on everyone, we don't have enough staff' – intelligence officer
In his introduction to the report, Anderson says: "Modern communications networks can be used by the unscrupulous for purposes ranging from cyber-attack, terrorism and espionage to fraud, kidnap and child sexual exploitation. A successful response to these threats depends on entrusting public bodies with the powers they need to identify and follow suspects in a borderless online world.
"But trust requires verification. Each intrusive power must be shown to be necessary, clearly spelled out in law, limited in accordance with human rights standards and subject to demanding and visible safeguards.
"The current law is fragmented, obscure, under constant challenge and variable in the protections that it affords the innocent. It is time for a clean slate. This report aims to help parliament achieve a world-class framework for the regulation of these strong and vital powers," Anderson said.
The report adds that following the Snowden revelations the current legislation on surveillance, the Regulation of Investigatory Powers Act (RIPA), should be abandoned and new measures drawn up.
"RIPA, obscure since its inception, has been patched up so many times as to make it incomprehensible to all but a tiny band of initiates. A multitude of alternative powers, some of them without statutory safeguards, confuse the picture further. This state of affairs is undemocratic, unnecessary and – in the long run – intolerable," Anderson writes.
Anderson also said that while the Snowden revelations had brought greater transparency, they had harmed national security.
READ MORE: Police granted personal data access 26 times every hour, study reveals
"The opening up of the debate has, however, come at a cost to national security: the effect of the Snowden documents on the behavior of some service providers and terrorists alike has, for the authorities, accentuated the problem of reduced coverage and rendered more acute the need for a remedy," the report says.
The report's findings sit firmly in the middle of the road, which is likely to infuriate privacy campaigners who advocate far greater transparency in surveillance techniques and greater levels of communications privacy.
Some groups may be appeased by the suggestion that ministers cannot authorize the interception of data in individual cases.
Anderson's findings are likely to be incorporated into new policing and surveillance measures laid out in the Queen's Speech.
Responding to the decision to overhaul RIPA, Privacy International Deputy Director Eric King "applauded" the report, saying a "full root and branch" reform was necessary to make surveillance laws more transparent.
"We now need to start again, debate and discuss every aspect of the vast and incredibly intrusive powers we provide the police and intelligence agencies. David Anderson's strong recommendations for improvement are the first step towards reform, and now the burden is on the government, parliament and civil society to ensure that reforms go further and ensure that once and for all, our police and intelligence agencies are brought under the rule of law," he added.