Undercover police evidence withheld by prosecutors, cleared protesters compensated
Published time: 10 Jun, 2015 15:56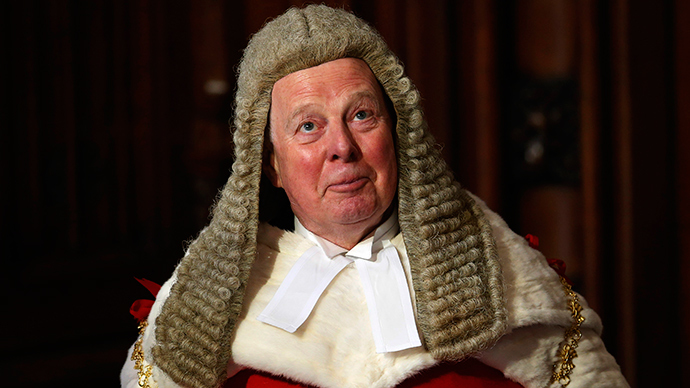 Prosecutors have been forced to pay the legal costs of 29 environmental protesters who were wrongly convicted after undercover police evidence was withheld from the trial.
The concession by the Crown Prosecution Service (CPS) is the latest in a string of 50 activists, whose prosecutions have been overturned following the revelation of secret policing evidence.
In this instance the CSP paid a total of £43,000 to the 29 activists after it emerged that information gathered by undercover policeman Mark Kennedy had been wrongly withheld from the trial of the protesters, who blocked a train carrying coal from entering the Drax power station in Yorkshire in 2009.
Their convictions were overturned in 2009 following admission that evidence had been withheld, but now the CPS has been forced to cover the legal costs and out-of-pocket expenses of the activists.
Lord Chief Justice Lord Thomas said it had been "a complete and total failure" not to disclose the evidence gathered by Mark Kennedy, adding that "although it was beyond argument that the involvement of Mark Kennedy should have been disclosed, it was not."
Kennedy is believed to have infiltrated the ranks of the protest group for seven years. He is thought to have transported a number of them to and from the protest site, as well as taking part in a reconnaissance expedition.
READ MORE: Dead newborn's identity stolen by UK police to spy on protesters
READ MORE: 'Corrupt' undercover policing probed in judge-led inquiry after 'serious historical failings'
After dropping them off at the protest site, he immediately phoned his police colleagues to inform them about the protest.
Thomas said it was likely either the prosecutors or police were responsible for failing to disclose Kennedy's involvement in the court case and ordered an official inquiry into the matter to take place.
The court of appeal found the CPS guilty of withholding the information, and ordered them to pay the legal charges of those wrongly convicted, saying they "failed to make a disclosure fundamental to the defense."
Home Secretary Theresa May has also ordered an inquiry to be held into the total number of activists who have been wrongly convicted due to evidence from undercover policing operations.
Wrongly convicted protester Robbie Gillett said: "It is essential that the upcoming public inquiry into undercover policing includes the CPS. The use of undercover police against political movements is about controlling and stifling political dissent. The Crown Prosecution Service is part of this and must not escape public scrutiny."