​'Poverty porn': BBC's new Hunger Games-style show blasted by filmmaker Ken Loach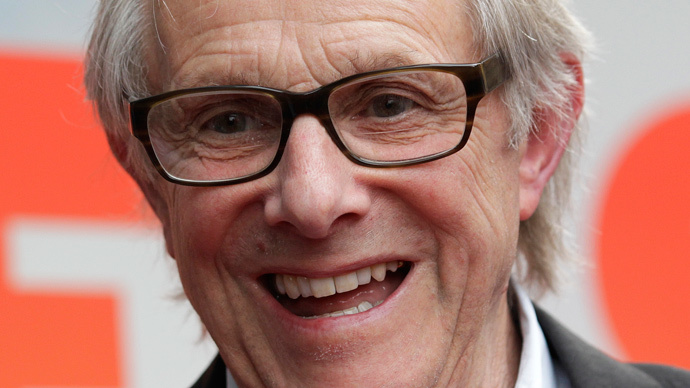 "Britain's Hardest Grafter," an upcoming BBC program, targets the poor and shows the depths to which the broadcaster has sunk, social realist filmmaker and activist Ken Loach has warned.
The show has been condemned as a cross between Channel 4 "poverty porn" outing Benefits Street and the dystopian action series The Hunger Games, in which the desperate are pitted against each other by a totalitarian regime.
Loach told the Morning Star: "It's fascist TV where poverty is seen as entertainment."
He railed against the idea of "BBC programs targeting the poorest people."
"It shows the depths to which our public sector has sunk," he said.
Some 24,000 people have now signed a petition calling for the show to be dropped, and a newly elected Labour MP has also joined the debate.
READ MORE: Poverty porn: BBC slammed for 'Hunger Games-style' reality show
In a Huffington Post blog, Louise Haigh MP wrote: "I am uneasy about middle-class BBC executives finally giving up on any pretense they serve the public interest and instead rushing to become part of a steady demonization of working-class people."
"There's a nastiness about programs that seek to divide people into the deserving and undeserving poor."
Participants will be a mixture of underemployed, unemployed and minimum wage workers who will be required to compete over the course of the series, with the least effective workers eliminated each week.
"This is the next rung down the ladder in the disturbing trend of voyeuristic 'poverty porn' made popular in programs like 'Benefits Street,'" the petition reads.
"Unemployment and poverty are serious social issues and should not be the subject of a cheap game show format, designed to exploit some of the most impoverished in our society for the purposes of dubious 'entertainment.'
"Not even the cheapest and tackiest of the cable or satellite channels have stooped to this level. We believe a higher standard should be expected from the BBC, a national broadcaster that is funded by public subscription in the form of the license fee."
READ MORE: Broken Britain: How mainstream parties are dismantling the welfare state
In a joint statement released when the petition began the BBC and Twenty Twenty, the film company involved, said "Britain's Hardest Grafter is a serious social experiment for BBC2 which investigates just how hard people in the low wage economy work.
"Each week the contributors – who are all in work or actively looking – will experience a different 'blue collar' role as the series explores the truth about Britain's work ethic. Throughout the series, the contributors are rewarded for the work they do."