​Trident nuke safety questioned by Salmond after Navy whistleblower leak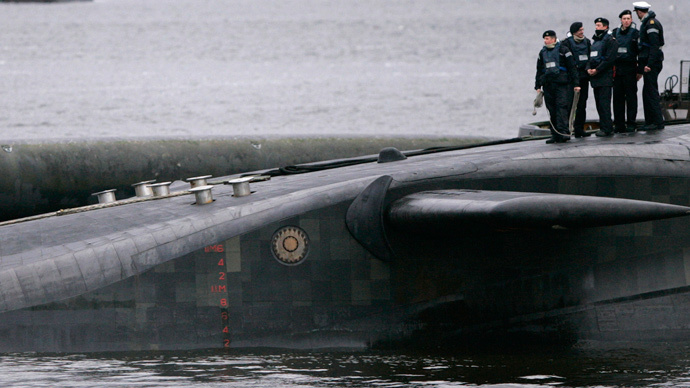 Alex Salmond has secured time in Parliament on Thursday afternoon to debate claims by a Navy whistleblower that Britain's Trident nuclear missiles are unsafe and unsecure.
The MP for Gordon and former Scottish National Party (SNP) leader will question the government on safety at HM Naval Base Clyde, where Trident submarines are based.
Whistleblower William McNeilly, 25, is currently being held in a secure military base in Scotland. He went AWOL following the publication of his damning report into safety and security at the site.
WikiLeaks founder Julian Assange has accused the "conspicuously silent" British media of self-censorship over its coverage of the Trident revelations.
Salmond, who is the SNP's foreign affairs spokesman at Westminster, secured time in the Parliamentary schedule following a debate on the Queen's Speech.
"The SNP will continue to keep the pressure on the government until we are satisfied that not only have they investigated Mr. McNeilly's claims thoroughly and have acted on the findings but that those findings are put into the public domain," the former First Minister of Scotland said.
"Trident is a key issue for people in Scotland.
"It is bad enough that Scotland is forced to house these weapons of mass destruction, but these alleged breaches of security are deeply worrying – there must be absolutely no complacency," he added.
The SNP is opposed to nuclear weapons and has pledged to fight against the renewal of Britain's Trident missile system when the bill is debated in Parliament next year.
McNeilly, a weapons engineer, allegedly served on board HMS Victorious from January to April this year.
READ MORE: Ex-Royal Navy sailor to RT: Trident whistleblower's security allegations true
READ MORE: 'Nuclear disaster waiting to happen': Royal Navy probes Trident whistleblower's claims
READ MORE: Trident whistleblower William McNeilly hands himself in to police
In his 18-page report, called The Nuclear Secrets, McNeilly alleges security lapses on board submarines carrying nuclear weapons make it easier for intruders to access some secured areas than to enter "most nightclubs."
The whistleblower notes some 30 safety and security flaws on Trident submarines based out of Faslane on the Clyde, Scotland.
"At a Base security brief we were told that thousands of Royal Navy IDs go missing every year. A terrorist can use them, or create counterfeits with them and easily gain access down the submarine," he wrote.
"Considering most of the guards barely look at them from a few meters (couple of feet if they're the rare ones) away the fakes wouldn't have to be too perfect.
"You can carry anything through the security check points without it being checked!" he adds.
Assange has criticized the British media for its lack of coverage of McNeilly's revelations.
Speaking to Democracy Now journalist Amy Goodman on Wednesday, Assange said he suspected British media outlets were practicing self-censorship.
"The UK media was very conspicuously silent. We suspect that there is a standing D-Notice on all Trident nuclear weapons issues," he said.
Assange went on to explain how the D-Notice system is used by government agencies to advise media outlets not to cover some events for national security reasons.
"The military and intelligence agencies once a month meet with the editors of the UK, and they say what things are not to be reported, and then there's a gentlemen's agreement that these things are not reported," he added.
Assange went on to speculate McNeilly will not be prosecuted for his revelations in order to avoid stoking the Scottish nationalist cause.
He predicted the whistleblower will instead faces charges for going AWOL.
"It appears that the UK government is heading down this direction of trying to not have a big, high-profile court case, which would probably be held in Scotland and further inflame the Scottish independence movement," Assange added.
You can share this story on social media: