Speechless: Emoji is UK's fastest-growing language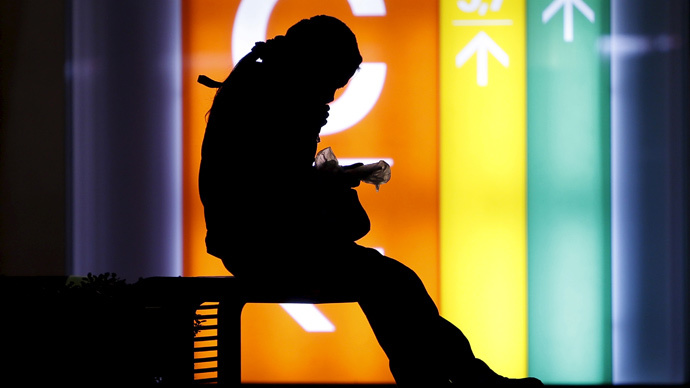 Emoji is the fastest growing form of communication in the UK and is evolving more rapidly than ancient languages such as hieroglyphics, a leading linguist says.
The visual form of communication is used by smartphone and social media users to illustrate their emotions.
— Emoji ⭐ (@GetEmoji) May 15, 2015
Over the past 10 years social media communication has expanded. It has revolutionized the way people communicate and its users strive to keep pace with it.
According to UK group We Are Social, the number of people actively using social media each month has now passed the 2 billion mark.
A new study by Talk Talk mobile reveals that 80 percent of people in the UK now use emojis to communicate with their friends and family on a regular basis.
The research also found that 72 percent of 18-25-year-olds find it easier to put their feelings across in emojis than in words.
Professor Vyv Evans of Bangor University, who is studying the increasing use of emojis, says the trend is growing faster than many archaic languages.
Evans told the Mirror that the emoji is "the fastest growing form of language in history based on its incredible adoption rate and speed of evolution."
"Emoji are becoming a valid and near-universal method of expression in all languages"@nytimeshttp://t.co/aXEd0ZgSfDpic.twitter.com/0ZmLcfl6bz

— Justin Caldbeck (@caldbeckj) May 10, 2015
The visual language has already "far eclipsed hieroglyphics, its ancient Egyptian precursors which took centuries to develop," he added.
The study also revealed the 10 most popular emojis used by Britons. The list is dominated by the traditional yellow face, but includes icons representing love, embarrassment and shyness.
Top 10 popular emojis in Britain:
1. Smiley face
2. Crying with laughter
3. Love heart
4. Beaming red cheeks
5. Thumbs up
6. Tongue out winking face
7. Blow kiss
8. Wink face
9. Confused
10. See no evil monkey
This news comes after Twitter launched "hashflag" emojis to represent 10 mainstream political parties ahead of May's general election.
Twitter + Elections + EMOJI = #iVoted#conservative#labour#libdems#ukip#greens#snp#plaid15#dup#sdlp#respectparty

— Bridget Coyne (@bcoyne) May 7, 2015
Anytime a Twitter user used a hashtag including one of the parties, an emoji with it's logo appeared next to it.
☔❤

— Andy Murray (@andy_murray) April 11, 2015
Tennis star Andy Murray tweeted the story of his wedding day entirely in emoji in April.
Earlier this year technology giant Apple launched diverse emoji icons that allow people to change the color of each smiley face.
Someone please tell me what this emoji means . I just can't deal with the stress of misusing it anymore.

— Clark Beckham (@ClarkBeckham) May 19, 2015
The word emoji was added to the Oxford English Dictionary in 2013.
You can share this story on social media: