Scottish prosecutors demand unredacted CIA torture report to aid investigation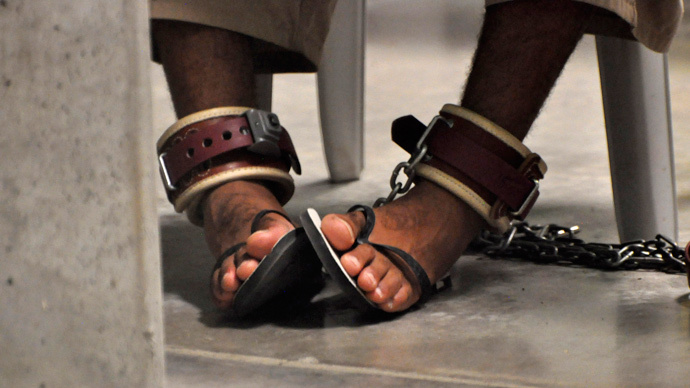 Prosecutors investigating the use of Scottish airports by the CIA for rendition flights have called for an unredacted copy of the US Senate's CIA torture report, it has emerged.
The prosecutors have confirmed that investigations of airports in Edinburgh, Glasgow, Prestwick and Aberdeen are under way, British anti-torture charity Reprieve revealed on Sunday.
The charity noted that US authorities have been requested to provide Scottish prosecutors with the unredacted version of the report into CIA interrogation.
The investigation follows a 2013 request from the Lord Advocate, Scotland's chief prosecutor, to examine the use of Scottish airports in the transportation of CIA detainees.
In a letter sent to Reprieve in early May, the Lord Advocate confirmed that a request for the document had been submitted to the US government.
Reprieve has urged the Scottish and UK governments to support the investigation.
READ MORE: Poland pays compensation to ex-inmates of CIA torture sites on its territory
"A full, unredacted version of the Senate's report is a crucial piece of evidence for the investigation into the use of Scottish airports by CIA torture flights. It is therefore encouraging that this request has been made," the charity said.
"However, with the response not yet clear, it is vital that the US is left in no doubt of how serious Scotland is about getting to the bottom of this. Ministers from both the Scottish and the UK governments must do everything they can to back up this request, if they are serious about showing that this country does not tolerate torture."
Reprieve's call for support comes a week after it was reported that no evidence has yet been uncovered to link the use of Scottish airports to CIA detainee flights.
The US Senate's 480-page report on CIA torture revealed the brutal techniques used by US forces on terror suspects in recent years. Published in December 2014, it was received with anger by critics who claimed the US had behaved deceptively about its use of torture.
The investigation into Scottish airports began in 2013 after an academic study claimed to have "conclusive proof" that airports were being used to transport prisoners to secret prisons.
A spokesman for Police Scotland said a probe into "extraordinary rendition is ongoing."
"Inquiries to date have not uncovered evidence of detainees being on board aircraft which stopped in Scottish airports," he added.
You can share this story on social media: