​Siberia's got talent: Stunning neon dance show goes viral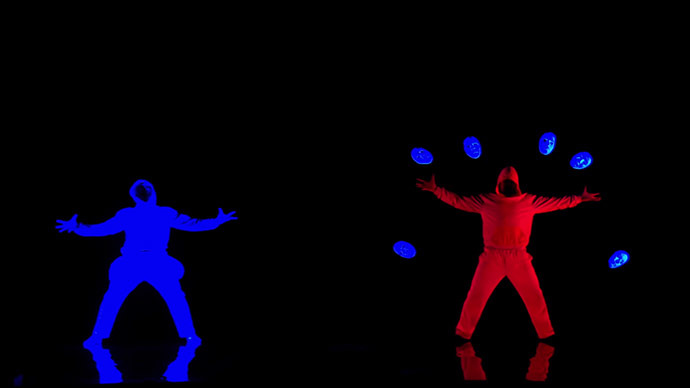 Dancers from the Siberian group UDI have won over the hearts of millions with their incredible neon light dance on Britain's Got Talent. The video of with their unique performance has gone viral since last week.
In an interview before their performance the group members said they want "to impress the British people and the judges." And they surely did! The video of the Siberian dance troupe UDI from Tomsk has hit over 2.8 million views on YouTube channel of the 'Britain's Got Talent' entertainment show.
The dancers prepared a dramatic performance called "Masks in The Dark" basing the plot of the dance on the eternal confrontation of good and evil. After the nine finished their mesmerizing performance the judges couldn't hide their admiration.
"That was something I've never seen on Britain's Got Talent before. Wow," said actor and one of the judges David Walliams.
Even Simon Cowell, a music and television producer infamous for his harsh criticism of the show's participants, approved of their dance routine.
"Sometimes we're asked why we have people from other countries entering. But I'm so happy that we do that – then we get to see artists as fantastic as you," he said. The judges gave the contestants "four big fat 'DAs'" as Simon said, meaning 'yes' in Russian.
UDI dance group runs a dancing school for "underprivileged kids" in The Russian city of Tomsk.
"UDI is a big friendly family. In Siberia we run our own dance school for underprivileged kids. We work closely with the local orphanage to give the children a sense of belonging. This is a matter of great honor for us," said one of the team members in the video.
"If we win Britain's Got Talent we want to build a big-big school."