Tory plan to repeal Human Rights Act faces backbench rebellion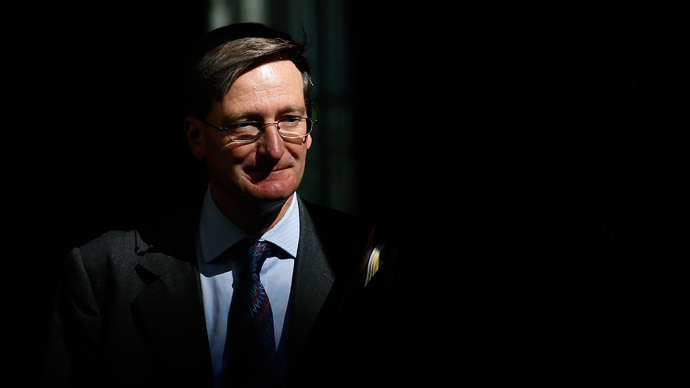 David Cameron is facing a rebellion among backbench MPs against his plans to scrap the Human Rights Act and replace it with a British Bill of Rights, which would give the UK jurisdiction to overrule some European Court rulings.
The measure is expected to be announced in the Queen's Speech later in May after it was previously blocked by the Liberal Democrats under the coalition administration, but it has already proved unpopular with many of Cameron's own Tory MPs.
Newly appointed Justice Secretary Michael Gove previously said he believes Cameron has less than a five-percent chance of passing the bill.
Foreign Secretary Phillip Hammond will meet his European counterparts in Brussels next week to argue Britain should be able to opt-out of European Court of Human Rights (ECHR) rulings it disagrees with. He is unlikely to have great success.
READ MORE: Tories' repeal of Human Rights Act will spark constitutional crisis, erode civil liberties – experts
The plans to form a British Bill of Rights have been met with opposition from both high ranking Tories and a number of backbenchers.
One source said: "You cannot pick and choose which decisions of the court you abide by. That is not what the rule of law is about."
Former Attorney General Dominic Grieve further called the measures a "recipe for chaos."
David Davis MP said he felt the UK would "come into conflict" with the ECHR if the measures were pushed through.
"I'm afraid we will come into conflict with the European court and I don't want us to leave it.
READ MORE: Conservatives will 'rip up' human rights laws, halt war crime claims, say Tory ministers
"If we leave, it's an excuse for everyone else to leave. So I think that could be quite an interesting argument, come the day.
"I think it is more likely there will be an argument over that than over Europe," he added.
Another backbencher, who remains unnamed, said the proposals were "legally incoherent," adding that Cameron could face defeat in the House of Commons.
"If what emerges is a lot of sound and fury but no attempt to fiddle with fundamental rights as set down by the Convention then what we have is the Human Rights Act in all but name and that will be fine," they said.
READ MORE: Newly elected Tory hawks hint at backbench rebellion over defense cuts
"But if there is any fundamental attempt to move away from that position then it will be dead in the water. Any such proposals will be torn to shreds by people like Dominic Grieve and many others who actually understand how our constitution works."
Hugh Tomlinson QC, an expert on human rights law and founder of the United Kingdom Supreme Court blog, told the Independent the proposals were "fraught with legal and political difficulties" which appeared to be "insoluble."
"Not only will ministers have to deal with domestic constitutional problems of scrapping the Human Rights Act which is incorporated into the Scotland Act and Good Friday Agreement but the international ramifications are also profound."
You can share this story on social media: