Boris Johnson, more women promoted to Cameron's Cabinet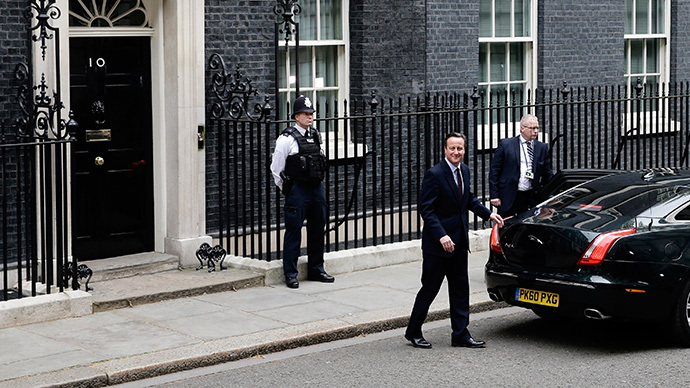 Boris Johnson, the newly elected Tory MP and London mayor, together with a significant number of women MPs, will join the Cabinet as part of David Cameron's post-election reshuffle.
The prime minister did not reveal what specific duties Johnson would undertake, saying that he would be focusing on his duties as London mayor until the election in 2016.
The mayor joins several female Tory MPs who have been promoted to Cabinet positions following the Liberal Democrat bloodbath which saw every Liberal Democrat MP in the Cabinet aside from former leader Nick Clegg lose their seat.
The Cabinet reshuffle follows the announcement that Ian Duncan Smith will remain as Work and Pensions Secretary, Nicky Morgan will retain the role of Education Minister and Baroness Stowell remains leader of the Lords.
George Osborne and Theresa May will continue as the Chancellor of the Exchequer and Home Secretary, respectively.
Revealing the new posts on Twitter ahead of a meeting in Downing Street on Monday morning, Cameron also said he had appointed Robert Halfon as deputy chairman of the Conservative Party, John Whittingdale as Secretary of State for Culture, Media and Sport and Sajid Javid as Secretary of State for Business
Previously serving as the Minister for Universities, Greg Clark will now take on the role of Secretary of State at the Department of Communities and Local Government.
In the first move of his second term as prime minister, David Cameron appears to be committing to his pledge to make at least a third of his senior team women and shake the image of a "male, pale and stale" cabinet.
READ MORE: 'No more f**king Tory cuts': Scuffles at anti-austerity demo in London (VIDEO)
Among the new members of the Cabinet is Amber Rudd, who has been promoted to Secretary for Energy and Climate Change. Rudd previously served as the Under Secretary of State for the department since July 2014 and also sat on the Environment, Food and Rural Affairs Select Committee.
A rising star at the Treasury, Priti Patel, was announced as the new Minister of State for Employment at the Department for Work and Pensions. She was Exchequer Secretary to the Treasury during 2014.
Anna Soubry has also been promoted to Minister of State for Small Businesses and Cameron has said she will attend cabinet.
Other MPs retaining their positions in the cabinet include Lizz Truss as Secretary of State for the Environment, Food and Rural Affairs, Justine Greening at the Department of International Development and Patrick McLoughlin as the Transport Secretary.
The Conservatives now have 64 women MPs compared with 48 before the election.
Their victory in the general election came as a shock after numerous pre-election polls placed Labour and the Conservatives neck-and-neck.
Speaking on Monday to the 1922 Committee, an influential group of Tory MPs, he will tell backbenchers his new plan is one of "renewal" for the country.
"After the great Labour recession – so much of the last five years was about repair and recovery. It fell to us to put the economy on the right track and to get Britain back to work," he will say.
"I can tell you that the next five years will be all about renewal. It will be our task to renew a sense of fairness in our society – where those who work hard and do the right thing are able to get on."
"We will make sure our economic recovery reaches all parts of our country – and that includes building that northern powerhouse and delivering the infrastructure we need."
His re-election was not greeted with joy in many quarters, however, as scuffles between police and anti-Tory protesters broke out over the weekend.