Iran still actively buying nuclear technology, Britain tells UN
Published time: 30 Apr, 2015 15:12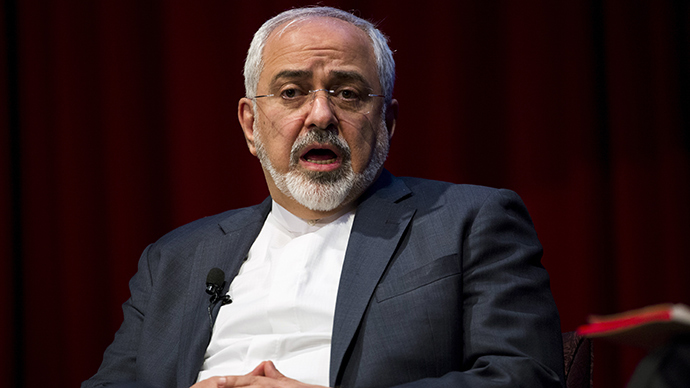 Britain has told a United Nations sanctions panel that Iran is actively trying to obtain nuclear technology through two blacklisted companies, according to a confidential report by the panel seen by Reuters.
"The UK government informed the Panel on April 20, 2015 that it 'is aware of an active Iranian nuclear procurement network which has been associated with Iran's Centrifuge Technology Company (TESA) and Kalay Electric Company (KEC)," the Panel of Experts said in its annual report.
UN Security Council sanctions have been imposed on KEC, while the US and Europe have imposed sanctions on TESA, because of their alleged links to banned Iranian nuclear activities.
READ MORE: Iran insists Israel 'give up the bomb' as Tehran seeks nuclear-free Middle East
Iran has repeatedly been accused of trying to circumvent sanctions by using front companies to purchase nuclear parts and technology. There is a June 30 deadline to reach a nuclear deal in which Iran would agree to limit and restrict its nuclear development programs in exchange for sanctions relief.
The panel said the UK's information had been received too recently to be independently verified, adding that no UN member states had reported cases of non-compliance involving Iranian nuclear procurement.
"The current situation with reporting could reflect a general reduction of procurement activities by the Iranian side or a political decision by some member states to refrain from reporting to avoid any possible negative impact on ongoing negotiations between ... Iran and (major powers)," the panel states, according to Reuters.
The report also observes that although no new cases had been reported prior to the UK's disclosure, some member states said "the Islamic Republic of Iran's procurement trends and (sanctions) circumvention techniques remain basically unchanged."
The six major world powers (China, France, Russia, UK, US and Germany) and Iran agreed on a preliminary deal on April 2, with Iran committing to reduce the number of centrifuges it operates. These centrifuges are used to purify uranium for use as fuel in power plants, but can also potentially be used in weapons.
READ MORE: George W. Bush says easing sanctions on Iran is 'naive'
Iran insists that sanctions have to be lifted before it will approve any final agreement and has repeatedly denied that it is trying to develop nuclear weapons.
Earlier this month, President Hassan Rouhani said in a televised speech: "If there is no end to sanctions, there will not be an agreement. The end of these negotiations and a signed deal must include a declaration of cancelling the oppressive sanctions on the great nation of Iran."
In November 2013, Iran agreed to reduce its nuclear activities, including enrichment. The UN imposed sanctions on Iran in 2006 as fears rose that Iran was trying to build an atomic bomb. The sanctions ban Iran from enriching uranium and developing ballistic missile technology. Additional US and EU sanctions have damaged Iran's economy.