Londoner admits his fingerprints were on Iraq bombs that killed US soldier
Published time: 29 Apr, 2015 15:45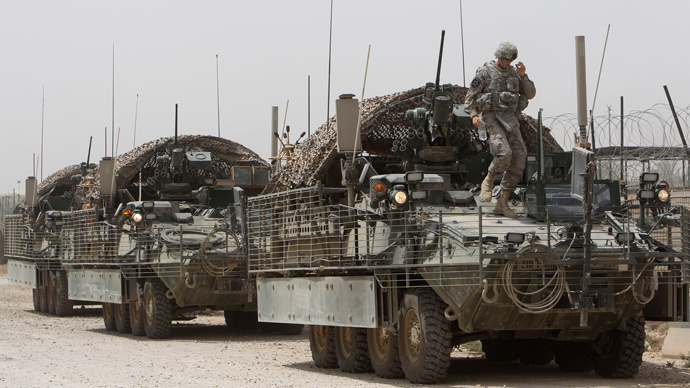 A British man on trial for making improvised explosive devices that allegedly killed a US soldier in Iraq has admitted fingerprints on the bombs are his.
Anis Abid Sardar, 38, from Wembley in London, is accused of having made bombs in Syria, one of which allegedly killed 34-year-old Sergeant First Class Randy Johnson in Iraq when it exploded under the armored vehicle he was traveling in.
Sardar is currently on trial at Woolwich Crown Court in London.
His fingerprints were found on two of four devices linked to the case. He admitted the fingerprints are his, but denied making the bombs. Sardar also denies murder, conspiracy to murder and conspiracy to cause an explosion.
Johnson was fatally wounded when his eight-wheel Stryker armored vehicle hit a roadside bomb outside Baghdad on September 27, 2007.
READ MORE: British man accused of US soldier's murder in Iraq, trial starts
In a statement read to the court, US soldier Elroy Brooks, who was in the vehicle at the time, said he was thrown 15 meters from the vehicle in the blast. When he went back to the vehicle after regaining consciousness, he heard Johnson say, "Don't let me die here."
British cab driver Sardar is accused of being a member of an insurgent cell that planted four bombs in 2007 between a US base and Abu Ghraib prison – including the one that killed Johnson.
Sardar was arrested after seven years of "painstaking" work to identify his fingerprints on roadside bombs recovered in the years after the Iraq war.
He is accused of having worked with another man, Sajjad Adnan. Adnan, who is not British, was handed over to Iraqi authorities after the bombings, but his current whereabouts are unknown.