Renewed suspicions US was 'lobbied' to leave UK out of CIA torture report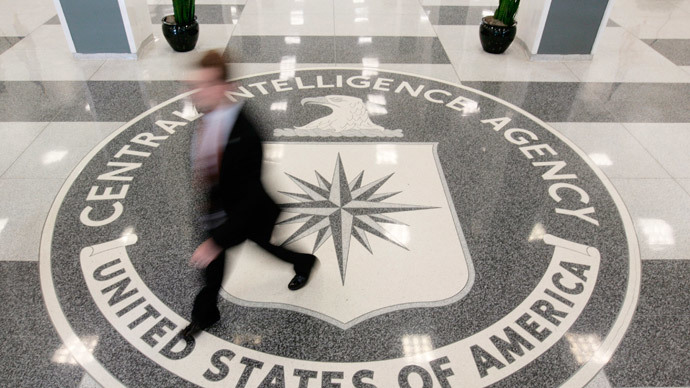 Fresh concerns have been raised that the British government applied diplomatic pressure on the United States to leave its name out of a controversial report into CIA torture published last year.
Documents obtained by the human rights organization Reprieve suggest the UK actively approached an influential American politician, who was opposed to publishing the report on security grounds.
Senior members of the British government met with Senator Marco Rubio, a prominent Republican running for president in 2016, on five occasions in the 12 months prior to its release in December last year.
Rubio is a member of the US Senate Select Committee on Intelligence (SSCI) and has been described as a "hawk" by the New York Times.
Following the publication of the CIA report, Rubio tweeted: "Those who served us in aftermath of 9/11 deserve our thanks not a one sided partisan Senate report that now places American lives in danger."
According to Reprieve, the timing and number of UK meetings raise concerns Britain may have attempted to influence the report's content to cover-up evidence it was involved in CIA rendition and torture operations.
The day before the report was published a similar disclosure emerged revealing cabinet ministers and diplomats had met with members of the SSCI 24 times during the four years the report was being prepared.
READ MORE: 'Crimes and Impunity': Amnesty slams US failure to act on torture report
The SSCI report on CIA torture was heavily redacted on publication and made no mention of the UK, despite repeated allegations of Britain's involvement in post-9/11 torture.
Lawrence Wilkerson, who was Colin Powell's former chief of staff, told Vice News the British territory of Diego Garcia was used as a "transit location" for the CIA to carry out interrogations and other "nefarious activities" when other bases were unavailable.
Campaigners suspect the 525-page executive summary of the report, which was made public, left out key information included in the full 6,000 page original document.
In a letter to Repreive, a Foreign Office spokesperson said: "At no point during these meetings [with Senator Rubio] did UK ministers raise or discuss the US Senate Intelligence Committee's report into torture by the Central Intelligence Agency."
READ MORE: Diego Garcia: UK stalls release of CIA black site 'torture flight' records
But Kat Craig, legal director at Reprieve, said: "When these troubling issues were first raised, FoI requests showed that a large number of diplomatic meetings had taken place, and this in turn led to serious concerns that the government had been seeking to influence the decision to publish the torture report.
"Ministers strenuously denied this at the time – but it's now clear that far more meetings took place than were initially disclosed, with a committee member who was avowedly anti-publication of the report.
"The British government has already had to correct its position on this several times – there can be no more room for obfuscation.This latest revelation shows yet again that the only way to deal with Britain's involvement in the terrible abuses of the 'War on Terror' is through a proper, independent inquiry."