​Women too illogical to play high-level chess, says UK master - beaten by woman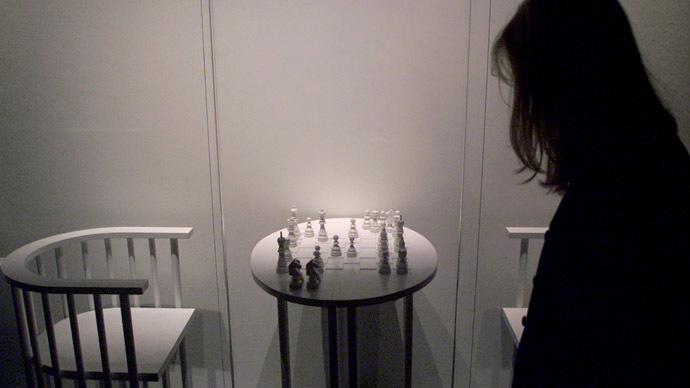 Women are not appropriately 'hard-wired' to play chess or park cars according to one of the UK's most high profile chess masters.
Nigel Short, who is one of the most prominent figures in British chess, and the first Englishman to play a World Chess Championship match, was trying to explain why there are so few women at the highest levels of the game.
He told New in Chess magazine: "I don't have the slightest problem in acknowledging that my wife [Rea] possesses a much higher degree of emotional intelligence than I do.
"Likewise, she doesn't feel embarrassed in asking me to maneuver the car out of our narrow garage."
READ MORE: Sexual harassment 'part of daily life' for young girls – study
"One is not better than the other, we just have different skills. It would be wonderful to see more girls playing chess, and at a higher level, but rather than fretting about inequality, perhaps we should just gracefully accept it as a fact."
His comments drew an immediate response from female chess players, who were quick to point out that Short himself had lost to a woman.
Amanda Ross, of London's Casual Chess club, told the Telegraph newspaper Short's comment were "incredibly damaging when someone so respected basically endorses sexism."
READ MORE: Contraceptive pills 'shrink' part of brain influencing emotions – study
"Judit Polgar, the former women's world champion, beat Nigel Short eight classical games to three in total, with five draws. She must have brought her man brain.
"Let's just hope Nigel didn't crash his car on those days, trying to park it," quipped Ross.
"At least this resolves the age-old debate as to whether there's a direct link between chess-playing ability and intelligence. Clearly not."
According to some, sexism is very much the norm in the game. British international master Sabrina Chevannes told the Telegraph: "Chess definitely has a problem with sexism, I have faced it all my career."
Short's comment echo those of his rival, world chess great Gary Kasparov, who once said: "Women, by their nature, are not exceptional chess players: they are not great fighters."