UK, Argentina summon each other's ambassadors as Falklands/Malvinas row worsens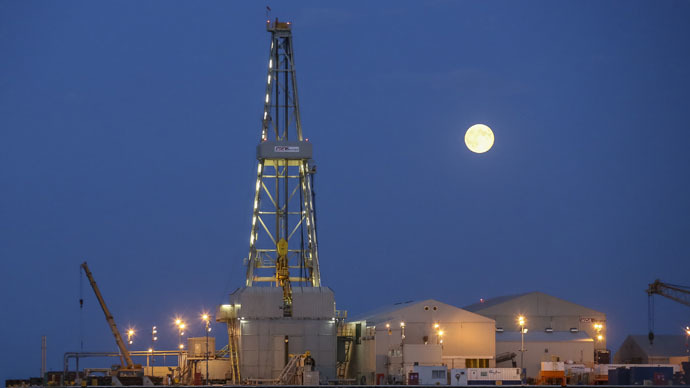 Tensions over the Falklands/Malvinas were ratcheted up last night when Argentina and Britain summoned each other's ambassadors. Argentina said it would sue UK oil firms, while Britain is boosting its defenses on the contested islands.
The UK's ambassador to Buenos Aires was summoned Thursday and less than 24 hours later Alicia Castro, Argentine ambassador to Britain, was called in for a meeting at the Foreign Office.
The latest spat comes against a background of heightened tension fueled by oil, military buildups and colonial history.
As the UK general election approaches, Britain has very publicly reinforced its garrison in the contested South Atlantic archipelago over which the two countries fought a short but vicious war 33 years ago this month.
READ MORE: British firms discover oil and gas off Falklands, Argentina threatens legal action
The redeployment last month of two Chinook helicopters, withdrawn in 2006, and a pledge by Defense Secretary Michael Fallon to spend £180 million over the next 10 years on upgrading the Falklands' defenses, both come at a time when advancing UK oil exploration has become a central component of the 182-year-old colonial dispute.
The litigation centers on three UK oil exploration firms: Premier Oil, Falkland Oil and Gas and Rockhopper.
Earlier this month the firms involved reported they had discovered 27.9 meters of net-oil bearing reservoir and 18.5 meters of net gas-bearing reservoir.
The license area being explored – which lies to the north of the Falklands – is 40 percent owned by Falklands Oil and Gas, 36 percent by Premiere Oil and 24 percent by Rockhopper Exploration.
"This is a fantastic start to the 2015 Falklands drilling campaign and provides early proof of the significant remaining potential of the North Falklands Basin," said Samuel Moody, CEO at Rockhopper, in a statement.
Tensions between the countries have waxed and waned in the three decades since Argentine forces were driven out by a British task force, but recent leaks by whistleblower Edward Snowden indicate a secret intelligence war has been waged throughout the intervening period.
READ MORE: UK spied on Argentina over alleged new attempt to take Falklands – Snowden leak
The intelligence data released by Snowden suggests Britain spied on the Argentine authorities since at least 2009, preparing offensive cyber operations to change public opinion regarding the Falklands, according to the Intercept.
British spy agency GCHQ had allegedly been preparing a bold, covert plan called "Operation QUITO." It involved the Joint Threat Research and Intelligence Group (JTRIG), a classified unit that spread misinformation.
The leaks describe the mission as a "long-running, large scale, pioneering effects operation," with surveillance on several platforms a "high priority" task.