In the genes? Sex criminals' relatives 5 times more likely to also offend – researchers
Published time: 9 Apr, 2015 15:38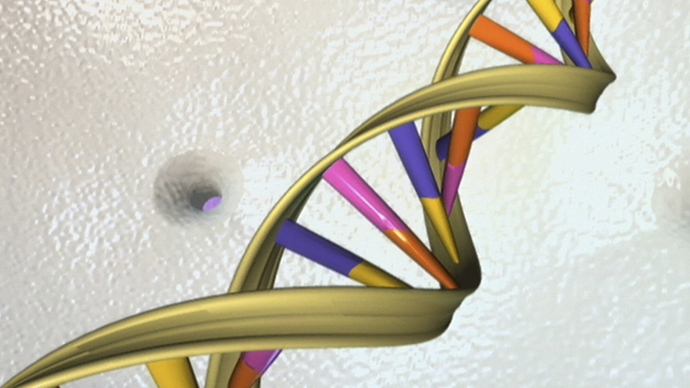 The brothers and fathers of convicted sex criminals are five times more likely to commit rape or a sexual assault than other members of society, a landmark study has revealed.
In a highly controversial study, academics at Oxford University and the Karolinska Institute in Sweden found that some men are born with a higher risk of carrying out a sexual attack or committing rape.
The researchers recommend men whose fraternal or paternal relatives have been charged with a sex crime should be offered therapy and help developing relationship skills such as tackling aggression and respecting others.
Nearly 40 percent of the risk of committing rape is determined by genetics with the other 60 percent dependent on external factors such as childhood abuse, upbringing and socioeconomic background, the study found.
Professor Seena Fazel from Oxford's Department of Psychiatry said they had not "found a gene" responsible for sexual offending.
"What we have found is high-quality evidence from a large population study that genetic factors have a substantial influence on an increased risk of being convicted of sexual offences."
"At the moment genetic factors are typically ignored when it comes to making risk assessments of those at high risk of sexual offending."
READ MORE: 'It's sex, not rocket science': Legalize prostitution to protect sex workers, campaigners say
She added the results could be used to put preventative measures in place.
"Many of the families we are talking about may already be known to social services for other reasons, and if we can predict those at high risk of offending with greater accuracy then it may be possible to shape these interventions and target education and preventative therapies where they could do the most good."
The study only takes into account details from men who have committed sexual offences. It did not touch the subject of offenses committed by women toward men or children.
The research took data from all 21,566 men convicted of sex crimes between 1973 and 2009 in Sweden.
Men who had a brother who had been convicted of a sexual offense had a risk level of 2.3 percent – five times the average 0.5 percent. Researchers also found that fathers whose sons were offenders were four times more likely to commit a sex crime.
Niklas Langstrom, Professor of Psychiatric Epidemiology at the Karolinska Institute in Sweden, said the study did not imply it was genetically inevitable that relations of sex offenders would follow suit.
"But although sex crime convictions are relatively few overall, our study shows that the family risk increase is substantial," he added.
"Preventative treatment for families at risk could possible reduce the number of future victims."
The National Organization for the Treatment of Abusers (NOTA) backed the assertion that the study could help identify those at risk of committing sexual crimes.
A spokesperson said: "The possibility of carefully targeted interventions and support for families in which the relative risks are higher is an exciting prospect."