Bitcoin bourse: UK's first regulated digital currency exchange in pipeline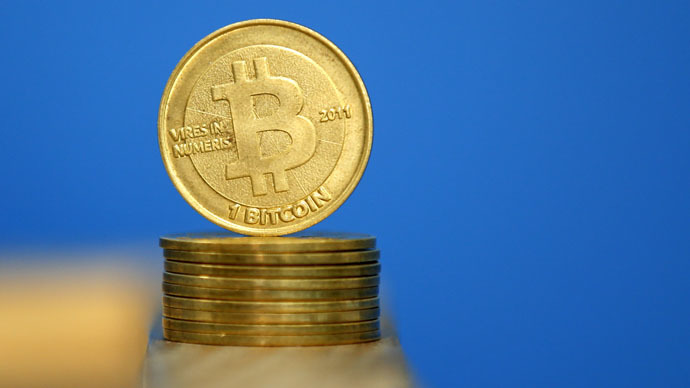 Financial watchdogs are in discussion with one of the world's largest digital currency markets about the possibility of setting up a Bitcoin exchange in Britain.
Coinbase was set up in 2012, providing a platform for users to transact using the new currency.
It launched a regulated Bitcoin exchange in the US with over $100 million in backing from banks and the New York stock exchange.
The chief executive of the exchange platform, Brian Armstrong, said in an interview with The Times that talks had been going on for "at least six months." He said conversations had been "positive and moving the right direction."
However, Armstrong said he was "hesitant to avoid putting any measure" on a potential launch date.
If a regulated Bitcoin exchange is established in the UK, it could help reinvigorate the digital currency's image, which has previously been classed as the main bartering tool of "dark web" drug dealers.
READ MORE: Data black market: New free platform lets whistleblowers sell secrets for Bitcoins
Bitcoin has had shaky beginnings with big Bitcoin exchanges like Mt Gov suffering huge thefts. Larger tech companies, however, like Dell and Microsoft, have begun to accept the digital currency as payment in their online shops.
While the UK does not currently recognize bitcoin as a currency, the Treasury announced plans last month to regulate a range of digital currencies, including Bitcoin.
Armstrong said most new digital currencies "really take about 10 years to reach the mainstream. All sorts of people in financial services are starting to look at this. We're in conversations with at least a dozen banks around the world."
The price of Bitcoin is currently around $250, having experienced massive fluctuations since it was launched in 2009. In 2013 it was worth more than $1,200.
There are currently around 14 million Bitcoins in circulation, meaning the currency is worth more than $3.4 billion.
"It's getting less volatile every year and I think that trend will continue," Armstrong said.
"There was a bubble period at the end of 2013 and the beginning of 2014. We saw this massive run-up in the price that didn't match the actual price of Bitcoin underneath."
"If I had to guess, my feeling is that we're probably near the bottom now. My hope is that the growth will be much slower and steadier here on in," he added.
Coinbase has 2.1 million users across the globe, who collectively hold a total of 2.6 million wallets which they can use to buy, sell and transact in Bitcoin.
You can share this story on social media: