Medic student who joined ISIS 'to treat jihadists' wants to go back to UK
Published time: 2 Apr, 2015 20:41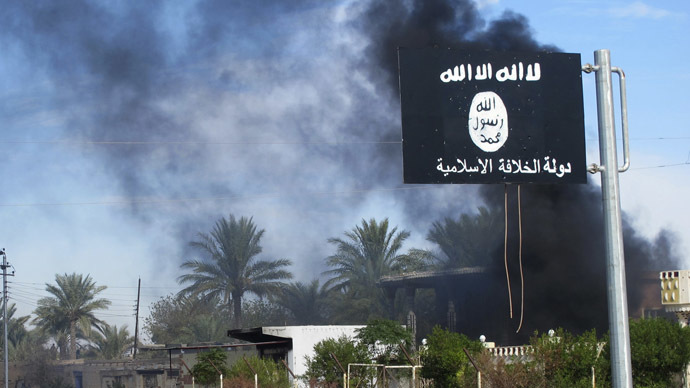 A British teenager who tried to join the Islamic State says she wants to go back home. A Turkish politician confirmed the 19 year-old, who previously praised the Charlie Hebdo attacks, sent a message to her family outlining her desire to return to the UK.
Lena Mamoun Abdelgadir, a 19 year-old student, who grew up in the UK county of Norfolk, was one of a group of nine medical students who traveled to Syria to provide medical assistance to the group formally known as ISIS/ISIL.

However, a Turkish lawmaker, Mehmet Ali Ediboglu confirmed the UK citizen now wants to quit the militant organization and return to the town of Kings Lynn, where her father works as a respected consultant orthopedic surgeon.

"A female student, 19-year-old Lena, sent a message to her family saying she wanted to go back. We will try tomorrow to bring her and those who are with her back, if we can persuade them," opposition CHP politician Ediboglu told Reuters.
Med student Lena Mamoun Abdelgadir who's traveled 2 Syria 2 treat Jihadists, once praised the Charlie Hebdo murders pic.twitter.com/6FVThhYN6g

— Howard Vern Fleisher (@crunchtimelover) March 26, 2015
Abdelgadir, who was a straight A student in the UK, before going to Khartoum, the capital of Sudan, to study medicine was one of seven British medics to travel to Syria. An American and Canadian citizen also joined them. The students aged between 19 and 25, who were all studying medicine, boarded a flight from Khartoum to fly to Istanbul on March 12.
Abdelgadir's parents have flown to Turkey and are anxiously waiting at the border for any news.
In a number of Tweets posted before she left for Syria, the student praised the attacks on the Charlie Hebdo satirical magazine in Paris saying, 'The pictures that the 2 journalists produced on Islam and prophet Mohammed...was more horrific then their killing.'

Turkey has fallen under criticism from Britain in the past for its lax border security, which is allowing Islamic State (IS) supporters to easily join up with the jihadist group. In February, three London schoolgirls aged between 15 and 16, traveled to Syria via Turkey with the intention of joining up with IS and becoming jihadi brides.
READ MORE: Spy arrested in Turkey for helping 3 British schoolgirls join ISIS – Turkish foreign minister
Poor communication between the British and Turkish authorities was cited, as the headquarters of London's Metropolitan Police, Scotland Yard claimed it informed Istanbul within 24 hours, and the Turkish Gendarmerie alleged it received no details for a whole three days.

Cooperation seems to be improving; on Thursday, nine British nationals were arrested by Turkish authorities, while trying to cross the border into Syria, the Turkish military stated.
READ MORE: 9 Britons arrested at Turkey-Syria border
The group were stopped by soldiers in the southern Hatay region of Turkey and are now believed to be in local police custody.
In a statement on its website the Turkish army said: "Nine people of British nationality were arrested on the border trying to enter Syria from Turkey."

While in mid-March, two British 17-year-olds and a 19-year-old have been deported from Turkey, after a tip-off from UK security services that they were planning to join IS.

The two younger men, who have not been named, were from northwest London, according to Scotland Yard. They traveled to Spain in March, before meeting up with the older teen, police said. The three reportedly planned to cross into Syria through the Turkish border.

It is believed that up to 600 Britons have joined IS, the most high profile being IS executioner Mohammed Emwazi, known as Jihadi John.