​MPs express concern at BBC's 'biased' EU coverage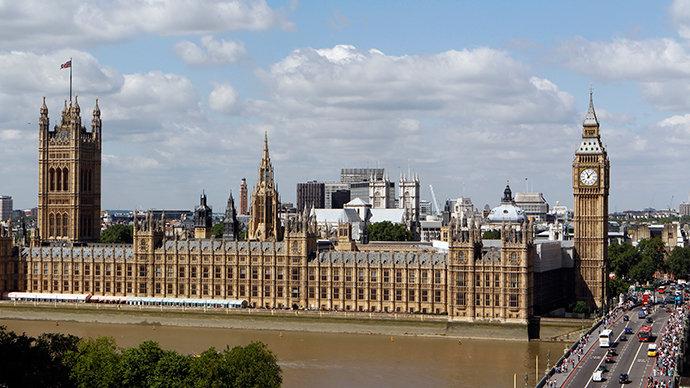 The BBC's coverage of the European Union is biased, the cross-party European Scrutiny Committee of MPs has concluded in a report.
MPs said the BBC's EU coverage fails to be neutral and unbiased. The broadcaster must "improve substantially the manner in which it treats EU issues," their report states.
They criticized BBC director general Tony Hall for rejecting three invitations to give evidence, until he eventually appeared earlier this month alongside news director James Harding.
READ MORE: 'Brexit' from EU could cost UK economy £56bn each year – think tank
European Scrutiny Committee chair Sir William Cash, a Conservative MP, said: "As the nation's public service broadcaster the BBC has very particular obligations under its charter and framework agreement, both to be impartial and also to educate and inform. We do not believe this is currently being achieved in the context of the BBC's EU coverage."
Published on Wednesday, the report said: "We still remain deeply concerned about the manner in which the BBC treats EU issues."
"Furthermore, the BBC has not properly carried through its compliance with its own published aims following the serious criticisms made of the BBC by the report by Lord Wilson of Dinton in 2005 relating to the BBC's coverage of EU issues."
Britain's role within the EU is an important issue ahead of the general election this May. Prime Minister David Cameron vowed to hold an in/out referendum in 2017 if he is returned to office.
READ MORE: In/out EU referendum 'unlikely' in 2015 – Cameron
"Given the possibility of a referendum on the UK's EU membership before the end of the decade … the issue of how the media in general and the BBC in particular covers the EU is of paramount importance," the MPs said.
A BBC spokesman told the Daily Telegraph: "As Lord Hall told the committee, we are and will be impartial in all matters concerning our coverage. The BBC provides extensive coverage of both European and Parliamentary issues and while we respect the committee's role, it would obviously be a breach of our independence if a committee of MPs were to instruct us how to cover an individual issue or story."
The MPs said 58 percent of voters look to the BBC for news they trust and therefore called on the broadcaster to improve its reporting standards when covering EU stories.