'Dishonest & incredibly stupid': UKIP MEP suspended over dodgy expenses claim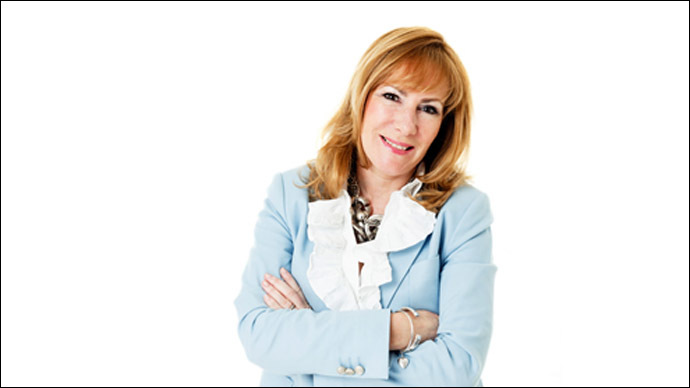 The UK Independence Party (UKIP) has suspended one of its highest profile female representatives over allegations of a "serious financial nature," it has been revealed.
The party did not disclose the exact reason for Janice Atkinson's suspension, but it's believed to relate to a video obtained by the Sun, which showed a member of Atkinson's staff "plotting to make a substantial bogus expenses claim."
The UK parliamentary candidate for Folkestone and Hythe's suspension comes only months after the party suspended Amjad Bashir over financial irregularity allegations.
Atkinson's claim was reportedly in relation to a lunch costing £950, which was attended by senior party figures during their spring conference in Margate.
The Sun claimed to have filmed one of Atkinson's staff taking an invoice for the lunch for £3,150 at the restaurant, which would have allowed Atkinson's office to claim back a higher amount from a group funded by the European Parliament and pocket the excess for the party.
A UKIP spokesman said: "The party is incredibly disappointed with Ms Atkinson, who appears to have exercised extremely poor judgment in acting in a way that the party has never, and would never condone.
READ MORE: 'Ban immigrant children from state schools for 5 yrs' – Farage
"The party has acted swiftly and immediately, and just as we showed when we suspended another MEP for financial irregularities, we always maintain a zero tolerance attitude towards acts of this nature."
Party leader Nigel Farage also said he found the allegations "astounding." Speaking on LBC radio, Farage said: "I was deeply shocked when I saw it. One of the most incredibly stupid and dishonest things I have ever seen in my life.
"It was a member of staff as you rightly say. What exactly is the relationship between that member of staff asking for a false bill and Janice Atkinson is I don't know," he said.
Atkinson has been suspended and will face a disciplinary hearing on Monday.
Another senior UKIP source said the party was "absolutely aghast" at the allegations, especially as the incident happened so close to the general election.
This isn't the first time Atkinson has caused UKIP negative publicity. She was accused of making a racist slur when she referred to a Thai constituent as "ting-tong." She was later forced to apologize.
The MEP was given a prominent platform at UKIP's spring conference, where she gave a speech against "Guardianista feministas" – in reference to leftwing feminists. She also told the audience she believed she could beat her Conservative rival, Damian Collins MP.
Political blogger Guido Fawkes reported Atkinson was told by the party's legal team there was nothing they could do for her, and said she should seek criminal representation.