​Could Twitter sway the general election? Youth 'politicized' online, says survey
Published time: 19 Mar, 2015 16:37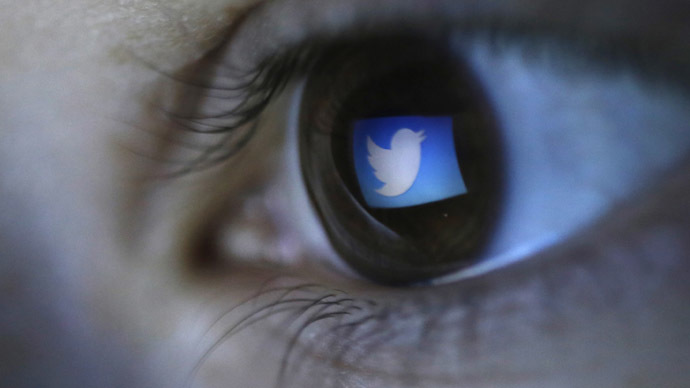 Young people are increasingly using Twitter to further their political understanding and engagement, a study has found. The ability to target politicians and journalists directly through social media could influence the general election result.
The survey, which interviewed 3,000 users aged between 18 and 34, found 45 percent had become interested in a particular political issue after following it on the site.
A further 37 percent said they used the social network to gather information about the general election, while two-thirds believed Twitter was responsible for a "more honest and unpolished perspective on politics" in a "simple to understand way."
While a growing level of online political awareness among "disengaged" youth may seem a welcome surprise for many politicians, the gaffe-prone political class have routinely failed to use it effectively.
Maybe users love to get involved because Twitter provides a direct line to British politics.
@David_Cameron or I could poke sharpened sticks in my ears, that may be less distressing

— simon ball (@redbigsi) March 16, 2015
The effects might not be pleasant, but at least the youth of today can make their opinions heard.
@nick_clegg@NandosUK Yum, r they available at the food banks at all?

— jamie robertson (@deathbypink) March 15, 2015
Even if those opinions mostly involve calling Ed Miliband a muppet…
@Ed_Miliband Fuck off Beaker, you brainless twat.

— William (@willbungay) March 18, 2015
Twitter has given the public the chance to hold MPs to account, and in extreme cases has cost politicians their careers and credibility.
Emily Thornberry, a former Labour MP, was forced to stand down after provoking the wrath of "White Van Men" on Twitter when her tweet about Rochester was labeled classist and patronizing.
Image from #Rochesterpic.twitter.com/rOjTgpskmF

— Emily Thornberry MP (@EmilyThornberry) November 20, 2014
The UK Independence Party (UKIP) also found itself in a social media quandary after mistaking Westminster Cathedral for a mosque. The tweet was removed, but only after it had circulated the internet to the glee of users.
The social network also allows journalists to be held responsible for their actions.
Channel 4 reporter Cathy Newman decided to quit Twitter after CCTV footage revealed she had lied about being ushered out of a mosque during an open day. The resulting backlash drew her integrity into question.
1/4 I have written to South London Islamic Centre and offered my sincere apologies for tweets sent in haste after I visited there in error.

— Cathy Newman (@cathynewman) February 12, 2015
2/4 I accept my tweets were inappropriate and regret the use of the word "ushered".

— Cathy Newman (@cathynewman) February 12, 2015
3/4 My language was poorly chosen and has caused a great deal of offence. I deeply regret that this happened.

— Cathy Newman (@cathynewman) February 12, 2015
4/4 I shall now be taking a break from Twitter.

— Cathy Newman (@cathynewman) February 12, 2015
Perhaps the politicization of the Twittersphere's youth can be attributed to a single tweet. May the internet never forget Ed Balls, who once illuminatingly tweeted his own name.
Ed Balls

— Ed Balls (@edballsmp) April 28, 2011