Skynet military satellite to deploy over Asia-Pacific – UK defense chief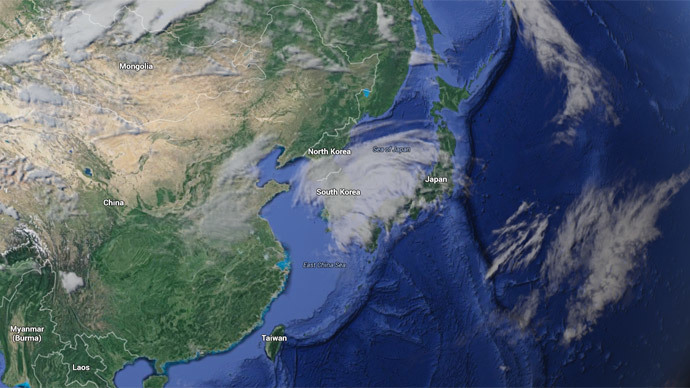 One of the UK's most advanced military satellites will be repositioned over the Asia-Pacific region to provide secure communications to Britain's allies in the region, a defense minister has announced.
The Skynet 5A satellite is owned and operated by the global arms firm Airbus Defence and Space.
The "hardened" satellites orbit earth in a "constellation" composed of eight separate units, providing the Ministry of Defence (MoD) with all its global "Beyond Line Of Sight" (BLOS) communications capacity.
In a statement published on the MoD website, Defence Minister Phillip Dunne said: "Today's announcement that Airbus will be moving one of the UK's Skynet 5 satellites to the eastern Asia-Pacific region is clear proof of how much our relationships with our international allies matter.
"This is the first time that we have had a secure communications capability in the region, and shows the depth of our commitment to our allies and partners in the region, including Malaysia, in humanitarian and peacekeeping operations."
READ MORE: B-52s sing 'pivot to Asia' song
The MoD explained the system, which is part of a "private contract initiative," is also intended for use by international partners.
"NATO and other allied governments are able to use Skynet services to augment their existing communication services.
"It is intended that the Skynet satellite will be in position by the middle of 2015."
The scheme will include a new ground base in Australia and comes at a time when talk of the Western strategic reorientation towards an increasingly powerful China – known as the "pivot to Asia" – has become a key issue in international politics.
The repositioning was announced at a major arms convention taking place in Malaysia this month.
READ MORE: Cameron backs Hong Kong rights, China blocks BBC site
This year's Langkawi International Maritime and Aerospace (LIMA) jamboree includes exhibits by British defense companies such as BAE Systems and Rolls Royce.
"A range of world leading British technologies are being exhibited at LIMA as the United Kingdom looks to strengthen industrial ties with Malaysia in the defense and security sectors," the MoD said.
The British arms industry came under scrutiny earlier this month when a two-day Security Policing Conference and Exhibition was hosted in Farnborough, Hampshire, with the press and public explicitly excluded.
The event, organized by the Home Office, came as Britain reportedly approved the sale of £16 million worth of anti-riot equipment, including tear gas and rubber bullets, to countries on its own human-rights blacklist.
Critics say the British government is prioritizing profits over human rights. The Campaign Against the Arms Trade (CAAT) said the Farnborough event would focus on the sale and promotion of military wares commonly deployed for "state repression."