Landed in court: Briton charged for drone flights over Parliament, football stadiums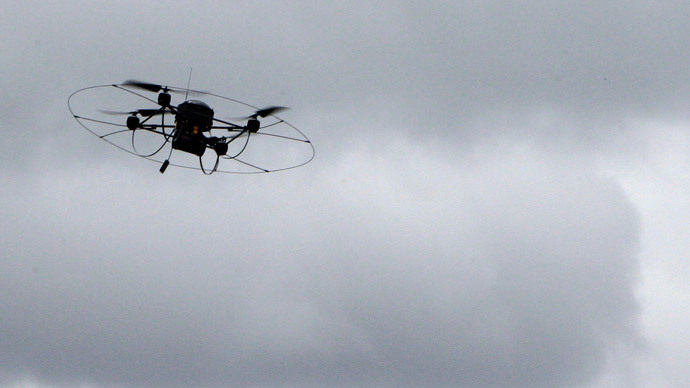 A man has been charged with 17 offences for allegedly flying a drone over London landmarks including the Houses of Parliament, several football stadiums and the Queen Victoria memorial at Buckingham Palace.
Nigel Wilson, 42, is due to appear at Westminster Magistrates Court on April 16.
Police say Wilson, from Nottingham, is accused of breaching the Air Navigation Act 2009 after allegedly flying an unmanned surveillance aircraft over famous UK sites and seven football grounds, including Arsenal's Emirates Stadium, Liverpool FC's Anfield and Manchester City's Etihad.
According to one charge, Wilson failed to adequately monitor the flight of a drone on the north bank of the Thames in September last year, risking a collision with the Shard and/or HMS Belfast.
When he flew a drone over the Palace of Westminster and the Queen Victoria Memorial, he allegedly failed to monitor the drone closely, risking a collision with Parliament and Buckingham Palace.
READ MORE: No drone zone: Police warn UAVs to 'stay out of central London'
Most of the alleged offences of flying the drone over football stadiums took place during matches, including the Arsenal vs Spurs game on September 27 attended by 60,000 people.
Under the Air Navigation Order 2009, people must receive permission from the Civil Aviation Authority to fly drones over or within 150 meters of any congested area, or above an organized open-air assembly of more than 1,000 people.
In April last year, a man became the first person convicted for "dangerously" flying a drone in the UK. Robert Knowles, 46, pleaded guilty to flying a drone near a bridge and over a nuclear installation, the BAE Systems submarine-testing facility. He was fined £800 and also had to pay costs of £3,500.
One of Europe's leading drone lawyers, Peter Lee from Taylor Vinters LLP, told the Independent: "There have been plenty of warnings about illegal use of drones and so ignorance is unlikely to be a realistic excuse for the pilot.
"The House of Lords recently said that they predict thousands of jobs to be created by the commercial drone industry in the UK and there are already hundreds of safe, professional drone pilots earning a good living. This sort of irresponsible behavior could have a major impact on that objective if it is not firmly addressed."
You can share this story on social media: