'Russian spy ships' loitering off UK coast, claims ex-Navy chief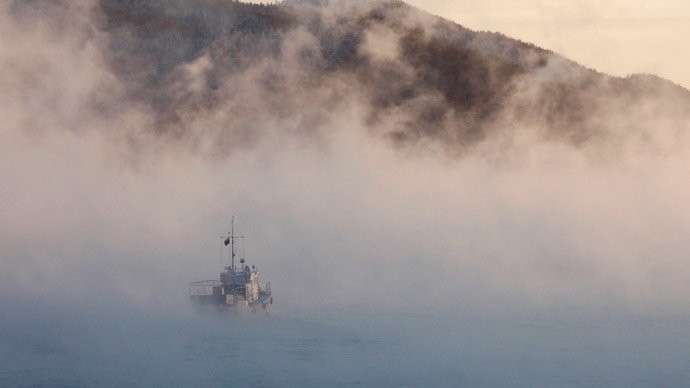 As NATO conducts a major military exercise in the Black Sea, a former top naval officer has claimed Russian spy ships disguised as trawlers are fishing for secrets off Britain's coast.
Lord West of Spithead, who served as First Sea Lord and a UK defense minister, said Russia had deployed an entire fleet of the ships in a move that harks back to the height of the Cold War.
It is said that despite having the outward appearance of innocent fishing vessels, the ships are in fact packed with surveillance technology and listening devices.
Known within defense circles by their NATO designation Auxiliary Intelligence Gathering (AIG) ships, the vessels carry out their missions by sitting in international waters up to 200 miles off the coast, where they monitor military transmissions.
READ MORE: 'We poked Russian bear with a stick, unsurprisingly Putin reacted' – Farage
Arguing that the fresh deployment signaled a sea change in Russia's strategic activities, West told the Daily Mail: "Their conventional forces were incapable of mobilizing quickly a few years ago and that has changed.
"It is all very worrying as Putin is very unpredictable and is not obeying the norms of international order.
"Russia has nuclear weapons and they believe they can be used for war fighting, and that is hugely dangerous and means we are just a step away from the destruction of the globe."
The claims follow reports that Russian 'Bear' bombers flying over international waters near Britain have increased.
West made his comments as Moscow mobilized its entire northern fleet, which comprises over fifty ships and more than a hundred aircraft.
READ MORE: Russian military exercises 'logical response' to NATO troops on its border
The alleged deployment may be in response to a large NATO exercise taking place close to Russia in the Black Sea.
It involves 58 ships and 50 submarines drawn from across the alliance, and is taking place against a background of acute tension with regards to the conflict in Ukraine.
The current strategic posturing is seen by some to be the ultimate result of NATO's eastward expansion as part of a broad policy of containment.
The alliance has gradually come to include Estonia, Romania and Bulgaria, substantially reducing the buffer which had existed between Russia and the West, despite Western assurances to the Kremlin this would not happen when the Cold War ended.
Ahead of the exercises, however, Deputy Defense Minister Anatoly Antonov said Russia is unperturbed by NATO activities.
"Instead of uniting forces to fight evil, the worst of which is terrorism, Western nations are drawing new divisive lines, trying to realize containment schemes against unwelcome states. Today, Russia has been chosen as the target," he said.
Another large-scale NATO exercise – codenamed Joint Warrior – is due to start off the coast of Scotland later this month.
You can share this story on social media: