Royal Navy base 'sacrifices Bahraini human rights at the altar of trade, military deals' – activist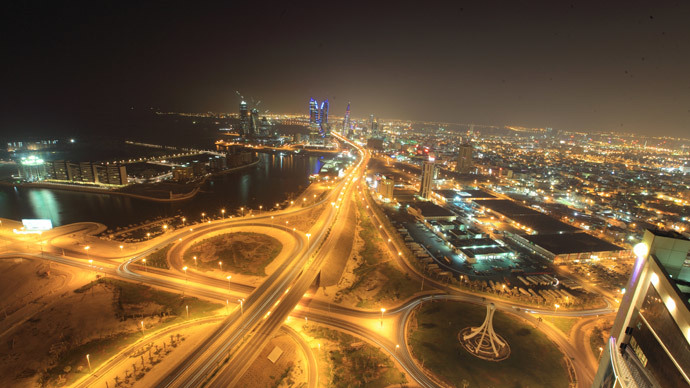 A prominent Bahraini human rights activist is set to file a lawsuit against the British government for its failure to take rights violations into account when closing a deal for the construction of a new Royal Navy base in the island kingdom.
Britain is being accused of having "sacrificed" human rights at the "altar of trade and military deals."
The legal challenge is being brought by Moosa Mohammed, a Bahraini human rights activist who says he was abducted and tortured by the Bahraini regime. He now lives in the UK.
He says the Ministry of Defence (MoD) has admitted it did not take the human rights situation in Bahrain into account when it agreed to the new base.
Foreign Secretary Phillip Hammond said last December the new permanent naval base in Bahrain intended to mark Britain's resurgent military role in the Gulf.
However, human rights activists have described the base as a "reward" for the UK's silence on Bahraini human rights abuses.
READ MORE: Britain reopens Bahrain navy base after 40 yrs – to fight ISIS
The £15-million base is mainly funded by the Bahraini royal family and is expected to accommodate Britain's new Queen Elizabeth-class aircraft carriers and Type 45 destroyers.
Naval expansion in the Gulf has a strategic advantage for Britain and its allies, as Iran can be closely monitored from there.
Mohammed's lawyers have written to the British government threatening a judicial review after officials refused to release documents disclosing the UK's support of the Bahraini military and security services.
In 2011, during the Arab Spring, Bahrainis took to the streets in protest against the ruling al-Khalifa dynasty, but these peaceful demonstrations were quashed by government forces.
Sue Willman of Deighton Pierce Glynn solicitors, representing Mohammed, told the Independent: "The OSJA (Overseas Security and Justice Assistance) guidance requires the government to review the human rights record of any regimes it provides assistance to.
READ MORE: Bahrain's price for hosting UK naval base is 'blood of our children' – Rajab to RT
"It has failed to do that in the case of the defense base. If it has nothing to hide, why is it refusing to release documents about what assistance is being provided and to whom?"
Although the Bahraini government announced human rights reforms after its 2011 crackdown, a House of Commons Foreign Affairs Committee report in November 2014 found "little or no evidence" that Bahrain had "made enough progress" in implementing those promised changes.
A British government spokesperson told the Independent: "The UK government is supporting the government of Bahrain in its reform program, including work to help Bahrain strengthen its human rights and justice sector. We welcome the progress Bahrain is making in this area with the support of NGOs, and will continue to provide assistance to them.
"The recent defense agreement is not about the provision of military assistance to Bahrain, and therefore no assessment was required."
You can share this story on social media: