​'Ministerial paranoia': 500,000 civil servants placed under 'draconian' gagging order
Published time: 18 Mar, 2015 17:03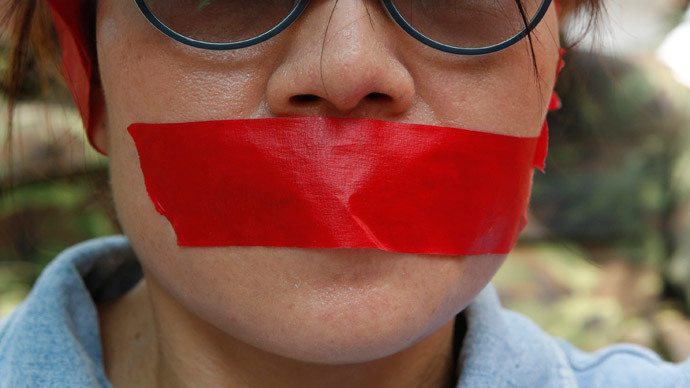 Conservative Cabinet Office minister Francis Maude has been accused of putting nearly 500,000 civil servants under a gagging order, which states they must have permission from a minister to talk to the media.
Maude issued the surprise rule change on Monday, just two days before the Budget was announced and close to the end of the current parliament.
The move has been criticized by the First Division Association (FDA), the union which represents many civil servants. They said the measure would restrict whistleblowers and could create potential conflict between ministers and civil servants.
FDA General Secretary Dave Penman called the changes "an unnecessary, unworkable and unjustified restriction on the work of the civil service.
"Survey after survey shows that civil servants are trusted more than politicians, yet this change now requires ministerial authorization before any civil servant – from a prosecutor being asked for comment outside of court to a job center manager dealing with a local news story – can respond or make contact with the media."
READ MORE: Budget Day: Everything you need to know
He added there is already a framework in place to monitor contact between civil servants and the media. He called the decision "draconian."
"Guidance already exists to regulate contact between civil servants and the media. There has been no justification for this draconian change, which seems designed to intimidate civil servants into silence. This panicky last-minute decision appears to be borne out of ministerial paranoia rather than a legitimate attempt to improve public services," he said.
The concerns follow allegations that Maude, among others, have briefed against senior civil servants, a claim they deny.
Maude plans to stand down after the general election, but could receive a peerage and move to the House of Lords if the Conservatives remain in power.
A spokesperson for the Cabinet Office said the new measures in the code were there to act as clarification for a pre-existing requirement.
The requirement states that civil servants must clear material given to the press in advance, and makes it obligatory to seek clearance with a minister, in the same way a special adviser would.
"There is no change to the important rights of individuals under whistleblowing legislation, which is protected by statute," he added.
Maude has previously been accused of trying to curb union activity taking place within the civil service, by stopping the system which automatically allowed Whitehall to deduct union subscriptions from workers' pay packets.
Mark Serwotka, head of the Public and Commercial Services union (PCS), said: "This is a painfully transparent attempt to prevent public servants from telling the truth about government policy, by a minister who has already admitted he wants to do as much damage as possible before he steps down."