UK must put an end to youth radicalization – Cameron
Published time: 17 Mar, 2015 17:41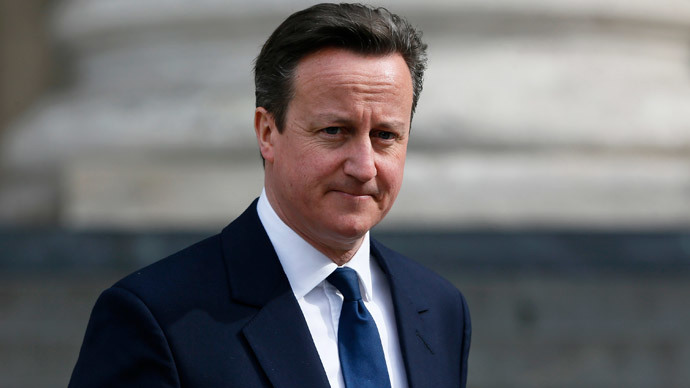 The UK must "get to grips" and put an end to youth radicalization, including a fresh focus on radicalized girls, Prime Minister David Cameron said.
Cameron told the BBC: "In the past the danger has been more about boys but we can now see that is changing."
The struggle to prevent young people from joining the so-called Islamic State (IS, formerly ISIS/ISIL) could go on for "not just years, but possibly decades," he added.
"We can't entirely say it's a matter for the police or the border force, everyone has to be involved in spotting signs of radicalization and combating those signs."
"It is a really big issue for our whole country to get to grips with and work out how we put a stop to it."
READ MORE: 3 British teenagers aiming to join ISIS in Syria detained in Turkey, sent back
His comments come after three young British men were stopped in Turkey from traveling to Syria.
The men, two aged 17 and one aged 19, from north-west London, were stopped in Turkey on their way to IS-held territory after UK police alerted Turkish officials thanks to a tip-off from the families of the two younger boys.
The three, who have not been named, were released on bail after being arrested on their return to the UK on suspicion of engaging in terrorist acts.
One 17-year-old student from Preston Manor School in north-west London was reportedly an A-grade pupil who wanted to become a doctor.
READ MORE: Anti-radicalization 'Prevent' program a 'toxic brand,' says Muslim ex-police officer
In a separate interview with BuzzFeed, Cameron said anyone trying to leave the UK to join IS in Syria and Iraq was "deeply misguided" and should be returned to the UK so they could "get this radical nonsense out of their heads."
"That people in an outstanding school can opt to go and join a death cult in Syria that believes in throwing gay people off buildings and cutting people's heads off in the desert, is deeply depressing and we should be really worried about this as a country."
Last month, three British schoolgirls left the UK to travel to Syria via Turkey in an attempt to join the Islamic State. Shamima Begum, Amira Abase, both 15, and Kadiza Sultana, 16 boarded flights to Istanbul last month and are now believed to have reached Syria.
About 600 Britons are thought to have traveled to Syria and Iraq since the conflict began, according to UK authorities.