'CCTV in all homes': Police chief's domestic security call attacked by privacy groups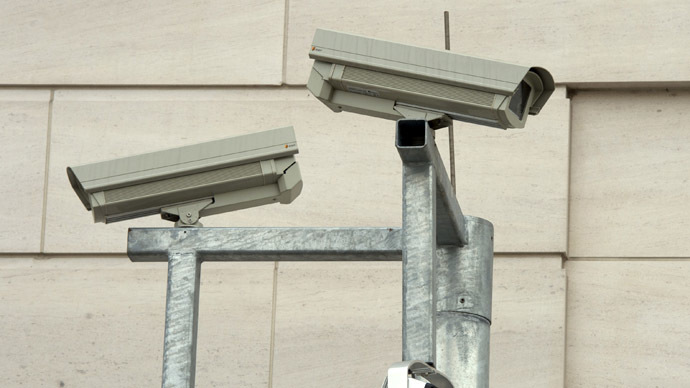 Britain's most senior police officer has urged families and business owners to install hidden eye-level CCTV cameras to make it easier to identify burglars. Privacy rights groups say it will make the public "an extension of the police."
Metropolitan Police Commissioner Sir Bernard Hogan-Howe encouraged property owners to make a "stronger effort" to help with criminal investigations.
Families and business owners should plant two CCTV cameras in their homes, Howe says, ideally one high camera to capture the full crime scene and another eye-level camera to capture clear images of criminals' faces.
Those who are only able to install one camera must ensure it is at eye-level. Howe claims this is the "most important angle." He said this strategy would make it easier for police to identify criminals.
Police chief recommends putting cctv in homes, to help catch & deter thieves. pic.twitter.com/rIDenSjCtz

— Maplin Llanelli (@Maplin_LLE) March 9, 2015
However, privacy campaigners have condemned the strategy, claiming it will turn the public into "an extension of the police."
Few British households already have CCTV cameras installed, and the minority that do "position them too high."
Everyone should have CCTV cameras at home to help police catch burglars, says UK's top cop http://t.co/tmjdGJnWYFpic.twitter.com/jMQ65hUtsv

— LBC (@LBC) March 9, 2015
"Over the last year as facial recognition software has got better, we can apply the software to the images of burglaries or robberies and we can compare those images with the images we take when we arrest people," Howe told LBC radio.
LBC presenter Beverly Turner argued burglars could easily smash a lower camera. Howe dismissed the suggestion, suggesting criminals are "disorganized, they don't think about it."
"If anyone listening has a business, think about installing a new one – they're relatively cheap," he added.
Covert cameras are priced at £40 and can be disguised as mirrors, clocks, clothes hooks and thermometers. The technology has been found responsible for unethical spying involving undercover footage in toilets, offices and changing rooms.
Speaking to the Mail Online, the Green Party's Baroness Jones condemned the strategy. "It threatens to undermine people's confidence and inject fear in the place where they should feel most secure," she said.
"I'm not sure it will make anyone feel safer," she concluded.
So many Big Brother clamp downs by Govt recently Religious Choice, Freedom of Speech, Sexual Liberty, Recreational Drugs & now CCTV at HOME.

— SupaSoulBrothaDel. (@SupaSoulBrothaD) March 9, 2015
Renate Samson, chief executive of Big Brother Watch says the proposal "risks turning members of the public into an extension of the police.
"Recommending greater use of CCTV to gather more images of people's faces, often innocent faces, undermines the security of each and every one of us," she added.
Put CCTV in our homes. We are getting closer to George Orwell's 1984. David Cameron is a tosser, damn the thought police will be coming.

— Matt Gauder (@mattgauder2) March 9, 2015
Last week, research by the College of Policing revealed CCTV is ineffective at stopping or preventing violence and makes minor cuts to theft-related crimes.
Experts argue street lighting and neighborhood watch schemes are more valuable.
You can share this story on social media: