'Jihadi John' identified: ISIS killer named as Mohammed Emwazi from West London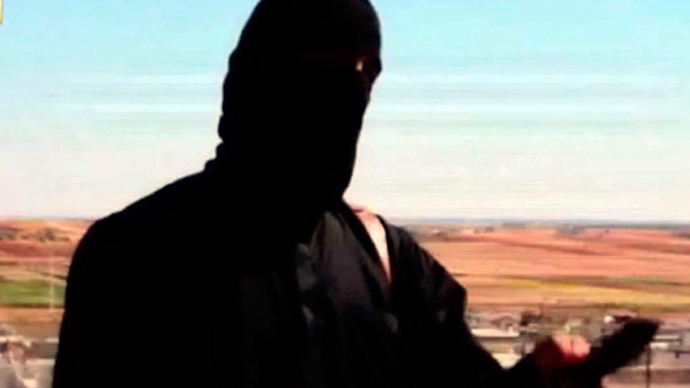 The British Islamic State militant who has featured in videos featuring the execution of Western hostages, known as 'Jihadi John', has been identified.
The militant is Mohammed Emwazi, a young British man from West London who was known to British security services.
Security agencies did not disclose his name earlier due to operational reasons.
READ MORE: ISIS killer Jihadi John 'radicalized by UK govt,' claims charity
Emwazi is thought to have killed American journalist James Foley in a video released last August.
He is further believed to have featured in the videos of the beheadings of US journalist Steven Sotloff, British aid worker David Haines, British taxi driver Alan Henning, and US aid worker Abdul-Rahman Kassig, also known as Peter.
Emwazi is reported to have links with a former UK control order suspect who fled to Somalia in 2006 and has alleged links to the funding of militant group Al Shabab, which recently threatened to carry out terror attacks on London's Oxford Street.
He is a computing graduate from Queen's Park in West London, who traveled to Syria in 2012 and later joined the Islamic State (IS, formerly ISIS).
One of his friends told the Washington Post he had "no doubt" that "Mohammed is Jihadi John."
"He was like a brother to me … I am sure it is him. There was an extremely strong resemblance. This is making me feel fairly certain that this is the same person," he added.
You can share this story on social media: