Social media legislation 'woefully out of date,' watchdog warns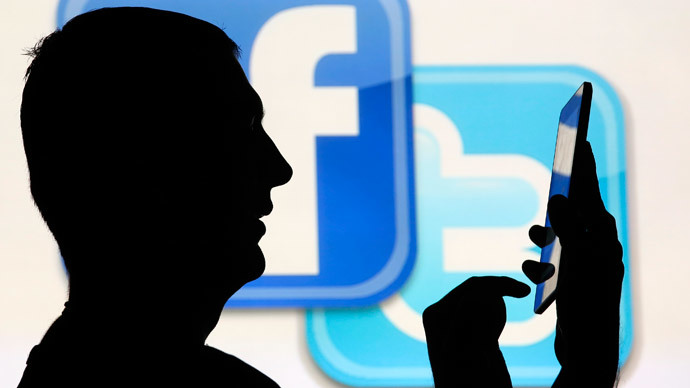 Following a sharp rise in the number of prosecutions for online offences, a civil liberties group has warned legislation surrounding Twitter, Facebook and other social media sites is "woefully out of date" and in need of "serious reform."
A report from Big Brother Watch, "Careless Whispers: How speech is policed by outdated communications legislation," found there were at least 355 cases of people being charged or cautioned over their use of social media in 2010 and 2013, but that many of these would have been cases where information was misconstrued and trials were unnecessary.
Big Brother Watch said despite the rapid advances in social media technology, the legislation surrounding online communications had failed to adapt, leaving it with the increasing possibility of being rendered "obsolete."
"Clearly the figures show a rapid rise in the number of times the legislation has been used. This makes the need for a review and reform of the law all the more urgent," the report said.
The report states that Section 127 of the Communications Act, most commonly used to prosecute individuals posting offensive or criminal material online, was amended in 2003, meaning "the laws that regulate what is said on social media platforms were passed before companies such as Facebook, Twitter and Ask FM became widely used."
They cite the example of the Twitter Joke Trial, which saw Paul Chambers convicted of using a "public electronic communication network" to send a "message of menacing character."
Chambers had tweeted: "Crap! Robin Hood airport is closed. You've got a week and a bit to get your shit together otherwise I'm blowing the airport sky high!!"
READ MORE:White House wants to expand online anti-ISIS campaign
The conviction was later overturned by the High Court, stating that "there was no evidence to suggest that any of the followers of the appellant's "tweet"… found it to be of a menacing character or, at a time when the threat of terrorism is real, even minimally alarming."
The trial is credited with forcing new social media guidelines to be written by the Crown Prosecution Service (CPS), but the guidelines have been met with a number of concerns about their effectiveness.
The report suggests police have a standardized way of recording and approaching social media, to prevent other unnecessary prosecutions.
John Cooper QC, defense barrister in the Twitter Joke Trial, said it is imperative that legislation surrounding social media law is restructured.
"When I addressed the House of Lords Select Committee on Communications in 2014, I argued that we have more than enough law to deal with potential criminal offences on the social media, the problem was that they were scattered over legislation placed on the statute book between 1861 to 2003, which led to confusion and inconsistency."
He said there was a lack of training within police forces and the Crown Prosecution Service, adding that current legislation often led to misunderstandings.
"Perhaps the most palpable effect of this powerful report will be to remind all of us that for the law to be respected and trusted, it must be both relevant and above all fit for purpose."
You can share this story on social media: