​Space invaders? Metal ball containing bio matter could be alien 'seed,' say British scientists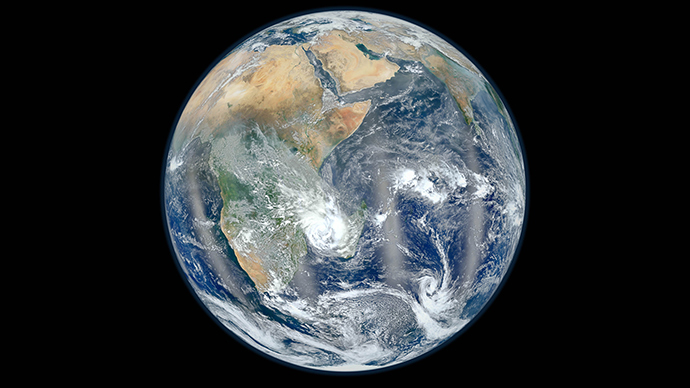 A newly discovered microscopic ball could have been sent to earth by an alien civilization in an attempt to start new life, a British scientist has claimed.
The mysterious metal sphere has been photographed spewing out a biological substance, which scientists believe could be genetic material.
It was discovered by a team of researchers at the University of Sheffield and the University of Buckingham Centre for Astrobiology.
While several theories on the tiny ball's origins have been volunteered, the most intriguing sound like pure science fiction.
They include the idea it was sent here by aliens with the intention of propagating life on earth, a scientific theory known as "directed panspermia."
Notable scientists to advocate this idea include astrophysicist Carl Sagan and Nobel laureate Francis Crick, who co-discovered the structure of DNA.
Professor Milton Wainwright, who led the team, described the orb as "a ball about the width of a human hair, which has filamentous life on the outside and a gooey biological material oozing from its center."
Speaking to the Daily Express, Wainwright said: "We were stunned when X-ray analysis showed that the sphere is made up mainly of titanium, with a trace of vanadium."
"One theory is it was sent to earth by some unknown civilization in order to continue seeding the planet with life."
"Unless of course we can find details of the civilization that is supposed to have sent it in this respect it is probably an unprovable theory," he added.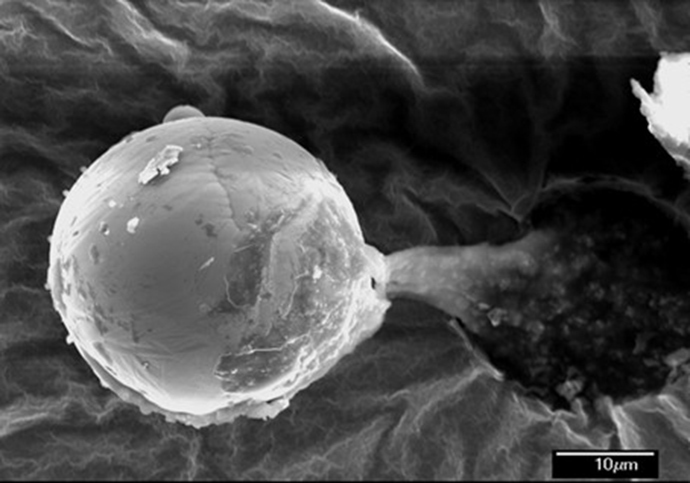 Scientists discovered the perplexing orb when they sent balloons 27 kilometers into the atmosphere to collect dust and particle matter from space.
Wainwright led the research project with a view to proving that microscopic life organisms are continually arriving from space.
He said the metal ball left a tiny impact when it struck the balloon.
READ MORE:Mars mystery: Enormous plumes detected erupting on Red Planet
"On hitting the stratosphere sampler the sphere made an impact crater, a minute version of the huge impact crater on earth caused by the asteroid said to have killed off the dinosaurs."
"This impact crater proves that the sphere was incoming to earth from space, an organism coming from Earth would not be travelling fast enough when it fell back to earth to cause such damage."
"This seems never before to have been found on earth," Wainwright added.
Wainwright hopes a similar research project being conducted by NASA will find the same results his team have.
READ MORE:Jupiter's 'Great Red Spot' shows true colors, glows white in new infrared image
The scientific findings come less than a year after British and Japanese scientists launched the Institute for the Study of Panspermia and Astroeconomics (ISPA) with the purpose of proving life on earth originated in the cosmos.
In a statement, the ISPA said: "Mainstream science and institutions have fought against theories which expound these beliefs but now evidence from meteorites, from samples of bacteria from space and from space observation is making resistance more difficult."
"Proving that the Earth is in a constant exchange of matter with the larger cosmos would have implications not only in terms of our identity, but could also give us insight into alien viruses, which may be important for our group identity, evolution and survival itself."
You can share this story on social media: