'Super-prison' plans questioned by watchdog over violence risk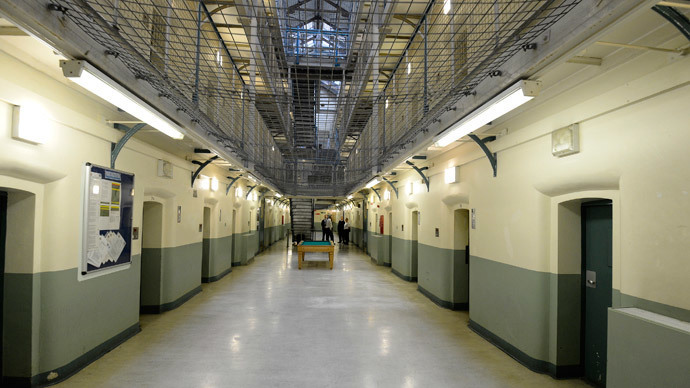 The chief inspector of prisons has called on MPs to review security problems at Oakwood in Staffordshire after inmates staged a riot. The facility was riddled with drug abuse soon after opening three years ago.
In an inquiry into problems at Oakwood, chief inspector of Prisons Nick Hardwick said contractors and security firms should learn lessons from the Wolverhampton prison before 'super-prison' projects commence.
Last year, 15-20 inmates threatened staff and damaged cells in a riot that lasted nine hours.
"The determined way the director and staff [at Oakwood] have made improvements following significant criticism should be acknowledged," Hardwick said in his report published on Wednesday.
"However, the difficulties Oakwood and other new prisons experienced immediately after opening resulted in unacceptable risks and very poor outcomes for the prisoners held at that time.
"There are plans to open a number of large establishments in the coming years," Hardwick added, suggesting ministers ensure lessons from Oakwood are learned and "factored into plans for the opening of other new establishments."
READ MORE:Special relationship? Cameron's plea for UK Gitmo detainee's release 'not prioritized'
Relations between Hardwick and Justice Secretary Chris Grayling, however, have been tense and ministry officials haven't indicated whether there will be a review of the construction of large prison facilities.
Hardwick's concerns about Oakwood and other similar projects could pose problems for Grayling's plan to open the first super-prison in the UK in 2017. The planned facility will hold over 2,000 inmates and cost around £150 million to build.
The report into Oakwood said staff had "become more experienced" as a result of the violence, but raised concerns about the levels of force used against prisoners, which were "almost double that of similar prisons."
They also expressed worries about the high levels of bullying and self-harm.
Michael Spurr, chief executive of the National Offender Management Service, said the Oakwood director and his staff deserved "real credit for their work to establish a safe and decent regime."
"There is still more work to do and the recommendations from this inspection will be used to build on the recent improvements," he added.
The Howard League for Penal Reform, which opposes the "warehousing" of prisoners in large institutions, has described the Wrexham project as a "titanic mistake."
You can share this story on social media: