Nazi salutes: 'Anglo-Saxon charity' supporters caught in racist rants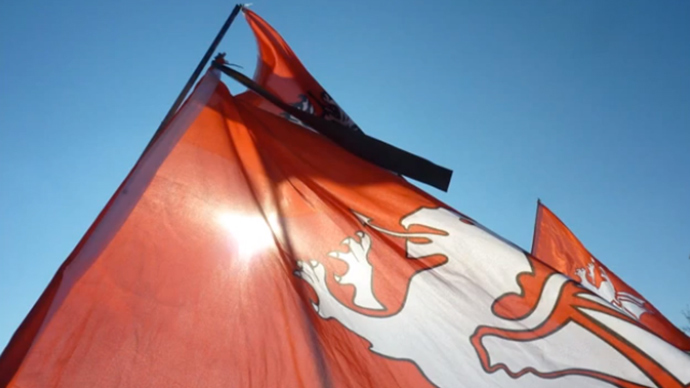 Supporters of a charity which aims to support English culture have been exposed giving Nazi salutes and making racist comments in an undercover investigation.
The Steadfast Trust, set up in 2004, claims to be the only charity representing the Anglo-Saxon community in England and supports "education, legal rights and welfare" for the English community.
The charity has been accused of supporting far-right political views and was de-registered by the Charity Commission in the UK following an investigation.
Supporters have now been shown proudly revealing their membership of far-right and racist groups including the National Front (NF), British National Party (BNP) and even the Ku Klux Klan (KKK).
Others were caught voicing racist tirades and chanting "victory to the Aryan race" in undercover footage obtained by a reporter on ITV1's Exposure program.
Several members of the charity are reported to have backgrounds in racist far-right organizations.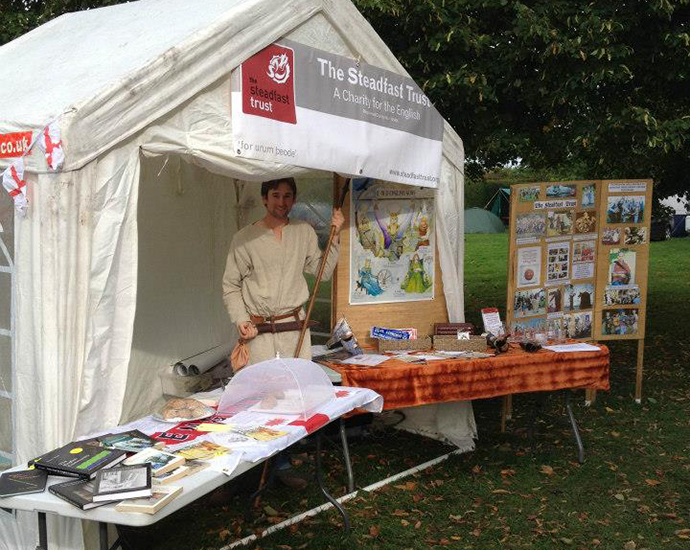 In the video, a Steadfast Trust supporter, named Steve, is caught saying: "Remember at the Waltham Abbey last year? There was a geezer who come up with the f****** n***** wife and the n***** kid with the white dragon kid," the Telegraph reports.
In the footage, the reporter also speaks to a supporter called Piers, who tells him about his background in far-right movements.
"I was a candidate for the National Front in the 1980-something [sic]. When the Ku Klux Klan started up over here I got involved in that," the Telegraph reports him as saying.
READ MORE:Britain's far-right 'weakest' in 20 years
In response to the allegations of becoming a hub for far-right extremists, a spokesman for the Steadfast Trust told the Telegraph: "The Trust does not share or support the offensive views expressed, some by people unknown to the charity.
"We cannot be held responsible for the views, actions or political affiliations of our supporters.
"The Steadfast Trust is not, and has never been, political in its aims and we are perplexed by the suggestion it has become the focal point of the far right."
You can share this story on social media: