Terror suspect tried to obtain 'chemical weapon,' court hears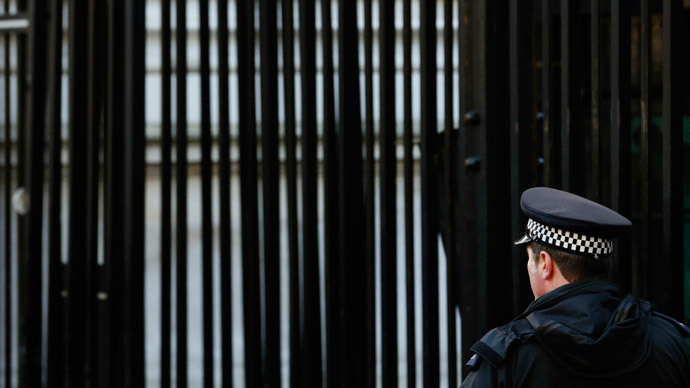 A terror suspect from Liverpool has been remanded in custody for attempting to obtain ricin for a chemical weapon. He appeared at Westminster Magistrates Court on Tuesday.
Following a joint investigation by the North West Counter-Terrorism Unit (NWCTU) and Merseyside Police, 31-year-old Mohammed Ammer Ali was arrested last Wednesday.
Ali's Liverpool property, described as a "potential risk to safety," was searched and sealed off.
Merseyside police said: "A number of items were seized from the address – which are linked to the individual – and it [sic] will be subject to further investigation."
UPDATE: Recent counter terrorism operation. Male charged with attempting to have a chemical weapon in his possession http://t.co/1EANU0Ub5b

— Merseyside Police (@MerseyPolice) February 17, 2015
During the Liverpool terror raid, five other UK addresses were searched in the wake of Ali's arrest, including a takeaway in Rainshill.
Ali is accused of paying the FBI $500 for five vials of the lethal substance.
According to the Crown Prosecution Service, Ali was charged with attempting to obtain "namely 500mg of ricin," on the internet, a poison 6,000 times more deadly than cyanide.
The chemical is produced from the beans of the castor oil plant.
"Between 10th day of January 2015 and 12th day of February 2015" Ali attempted to "have a chemical weapon in his possession," the charge reads.
"Namely 500mg ricin, contrary to [the] Criminal Attempts Act 1981, and Chemical Weapons Act 1966," it adds.
In court, Ali only spoke to confirm his name, address and date of birth.
The terror suspect is due to appear at the Old Bailey on March 13.
In a statement, Merseyside police said: "The NWCTU would like to make it clear that the businesses searched were done [sic] solely due to the connections with the man arrested. It remains the case that at this time, officers have uncovered no plan or threat of an imminent attack either at home or abroad."
You can share this story on social media: