Drug, alcohol addicts and… obese to have benefits slashed, Cameron pledges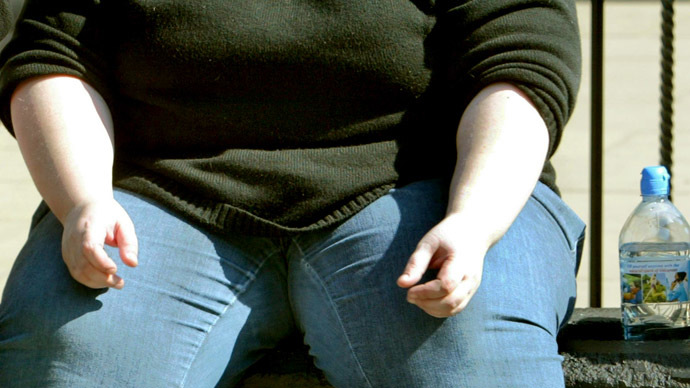 UK Prime Minister David Cameron has said people with drug and alcohol problems or people who are obese could have their disability and sickness benefits removed if they refuse treatment. This comes as an election pledge.
If the Conservatives win the next general election in May, they will ensure that tens of thousands of people who are claiming benefits because they say they have a drug or alcohol problem are "incentivized" to go back to work.
Cameron said that it was crucial that people take the treatment available to them so they can start leading a "fulfilling life".
"The next Conservative government is determined to make sure that the hardest to help get the support they need to get them back to a fulfilling life," the Prime Minister said.
"Too many people are stuck on sickness benefits because of issues that could be addressed but instead are not. Some have drug or alcohol problems, but refuse treatment. In other cases people have problems with their weight that could be addressed, but instead a life on benefits rather than work becomes the choice," he added.
READ MORE: 'Addicted man of Europe': Study says drug, alcohol addiction a crisis in UK
Cameron said the taxpayer should not have to support people who refuse to accept treatment and support, which is available.
Over 2.5 million people are claiming sickness benefits in the UK, and 1.5 million of those have been claiming for more than 5 years. Up to 100,000 people say they are claiming benefits because of drug or alcohol problems or obesity.
But there is currently no legal requirement for them to receive treatment or make any effort at recovery and so they can continue claiming.
Cameron has already asked a senior government health advisor Professor Dame Carol Black to conduct a review as to the best options to get people with treatable addiction and lifestyle problems back into work.
"I am deeply interested in trying to overcome the challenges these types of benefit claimants pose. These people, in addition to their long-term conditions and lifestyle issues, suffer the great disadvantage of not being engaged in the world of work, such an important feature of society," said Dame Black.
But Susannah Gilbert, co-founder of online obesity support group Big Matters, slammed the policy and insisted it wouldn't be feasible.
READ MORE: Sober thought: Pill to cut alcohol dependency on prescription in UK
"I think it's naïve to think that people don't want to change their life. Many of them have tried, so to think they want to have help isn't true," she told the BBC.
Cameron has also promised to further reduce the benefits cap from £26,000 ($40,033) to £23,000 ($35,000) if another Conservative government is elected.
This would free up money to pay for three million apprenticeships, which the Prime Minister said he hoped would give everyone in Britain "the chance to make the most of their God given talents."
The ex-Labour spin doctor Alastair Campbell who battled a serious alcohol problem when he was a young man said that Cameron's proposal was "pathetic" and "embarrassing", while "real leaders" like Merkel were trying to sort out the problems in Ukraine.
"To say we are not going to give you benefit because you are fat, we are not going to give you benefit because you drink too much, just think about what we have become as a country that that is our Prime Minister and that is how they treat a serious illness," Campbell told LBC radio.
You can share this story on social media: