​New GCHQ rules: Spy guidelines published to regulate govt hacking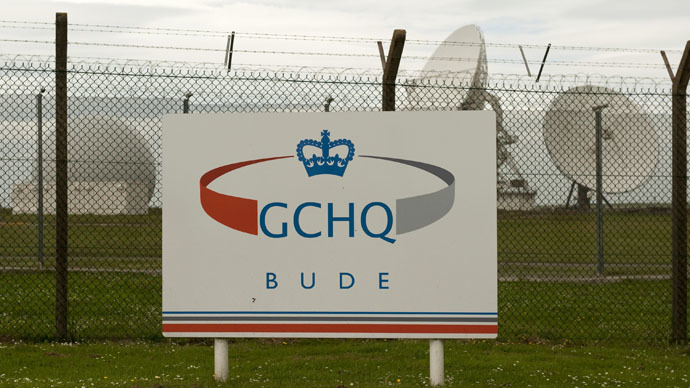 The British government has published new guidelines concerning the use of electronic surveillance and hacking by the security services.
The draft guidelines, called the Equipment Interference Code of Practice, were published by the Home Office to provide a legal basis for such activities in the UK.
The guidelines detail the conditions in which security officers can intercept "equipment producing electromagnetic, acoustic and other emissions" from computers, mobiles and other remote electronic devices.
According to the document, interference would be allowed to take place in accordance with the "statutory functions" of the intelligence services, referring to the Criminal Justice and Public Order Act 1994.
While little is reported on the conditions needed for intelligence officers to monitor communications technology, the document does highlight further authorization balances. Officers will now require further authorization from the Home Secretary before conducting remote surveillance.
The report comes as part of an ongoing consultation by the Home Office. It details safeguards applied to different types of investigation, including computer network exploitation to track and locate hard-to-detect targets.
The guidelines also provide "best practice" procedures to monitor hidden crime, particularly in relation to trading on the "dark web" and online fraud.
The new measures are designed to tackle new areas of crime, according to Home Office minister James Brokenshire.
"As the threat to the UK from terrorism, espionage, and organized crime has diversified, these powers have become more important," he said.
"There are limits on what can be said in public about this work. But it is imperative that the government is as open as it can be about these capabilities and how they are used," he added.

READ MORE:GCHQ mass surveillance 'unlawful' & breach of human rights, court rules
The Home Office has been especially concerned about national security, particularly in relation to online communication, since the UK's intimate involvement in secret surveillance was exposed by former NSA whistleblower Edward Snowden.
The information came as part of a wider set of leaks exposing online monitoring by NSA security officers in 2013.
The Home Office is also considering greater online security procedures to resist potential terrorist attacks by terror groups.
You can share this story on social media: