​UK tax scandal: No 10 defends ex-HSBC chairman's trade minister appointment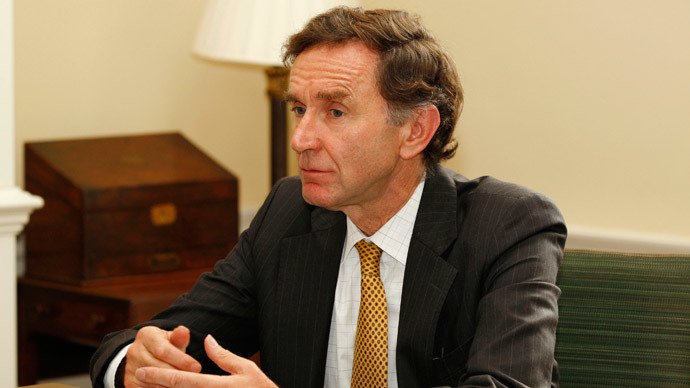 Number 10 has defended David Cameron's appointment of HSBC's ex-chairman as the government's trade minister in 2011, despite revelations the bank's Swiss branch aided royalty, criminals, terrorists and drug dealers in dodging taxes.
Prime Minister Cameron's spokesman told the Guardian that Lord Stephen Green, who held the position of Britain's trade minister between 2011 and 2013, had been an excellent choice for the position.
He added Cameron never discussed allegations faced by HSBC with the bank's ex-chairman prior to his appointment as trade minister.
Allegations that HSBC aided wealthy clients in dodging tax in Britain have sparked a heated row between Labour and the Tories.
Files disclosing the bank's suspect actions were dispatched to Britain's tax authority, Her Majesty's Revenue and Customs (HMRC), in 2010. But Downing Street has so far failed to clarify whether ministers were aware of the allegations leveled at HSBC at the time.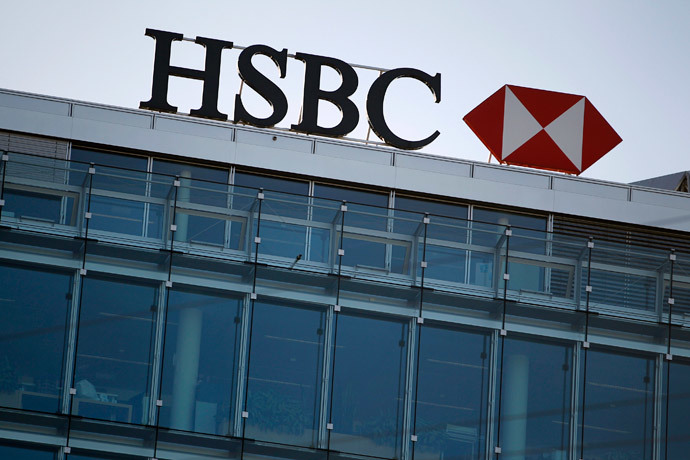 Labour chief Ed Miliband says the government has "some serious questions to answer." He accuses the HMRC of failing to take action on the information it received about HSBC in 2010.
Echoing Miliband, the chair of Britain's Public Accounts Committee (PAC), Margaret Hodge, warned Green must disclose what he knows to the public.
"Either he didn't know and he was asleep at the wheel, or he did know and he was therefore involved in dodgy tax practices," she said.
'Unanswered questions'
Secretary to the Treasury David Gauke made an official statement to the House of Commons on Monday afternoon on the government's knowledge of HSBC's activities during Green's tenure.
Fractious exchanges between Labour and the Conservatives occurred as discussions evolved.
Reflecting on the appointment of Green, Labour MP Chris Bryant told the House a trend was apparent with respect to Cameron's selection of high-ranking officials. He made specific reference to UK journalist and political strategist Andy Coulson.
Coulson was editor of the News of the World for four years, but resigned from the paper in 2007 following the conviction of one of the newspaper's journalists on charges of illegal phone hacking. He subsequently joined Cameron's press team as communications chief. He was later charged over the hacking scandal.
HSBC: the world's favourite tax evasion shelter - http://t.co/edKCTfL7yX

— Tax Justice Network (@TaxJusticeNet) February 9, 2015
Bryant went on to accuse the government of having effectively promoted "tax avoidance."
Treasury Minister David Gauke hit back at the Labour MP, dismissing his comments as "desperate."
Conservative MP Andrew Bridgen added Labour has "a record of avoidance" when it comes to discussing issues on tax, immigration and the economy.
As #taxdodging continues to make the headlines, we need a Tax Dodging Bill to #maketaxfairhttp://t.co/Ta7lNZ9xgKpic.twitter.com/Yra1BNKd2A

— ActionAid UK (@ActionAidUK) February 9, 2015
Probed on whether Green was approached at any stage by HRMC officials or the Cabinet Secretary over the HSBC tax dodging allegations, Gauke was unable to clarify.
"I'm not aware whether interviews were held either on his appointment as a Lord or his appointment as a business adviser under the previous government," he said.
Labour Minister, Shabana Mahmood, told MPs many important questions remain unanswered.
"The financial secretary's remarks thus far today simply don't go far enough," she said.
Not only did HMRC take no action against #HSBC's mass tax dodging, but Cameron made its CEO a government minister. http://t.co/3oK3tZnRSV

— GeorgeMonbiot (@GeorgeMonbiot) February 9, 2015
"We need much more detail from him as to what the government had been up to since they were made aware of this information – and why they have apparently failed to act over such serious allegations," Mahmood added.
Mahmood also called for an immediate public statement from Green, who has so far remained silent on his knowledge of HSBC's facilitation of tax dodging.
'A tax evasion and avoidance service'
Following the leak of a massive cache of secret bank files, it emerged on Sunday that HSBC's Swiss subsidiary helped wealthy customers hide millions of dollars' worth of assets.
The leaked documents also revealed the Swiss arm of the bank had doled out untraceable funds and advised clients on how to best circumvent tax authorities across the globe.
The files were unearthed during a cross-border investigation carried out by over 45 international news outlets, including French newspaper Le Monde, the International Consortium of Investigative Journalists (ICIJ), the Irish Times, BBC Panorama and the Guardian.
They revealed that HSBC's Swiss banking arm had aggressively promoted schemes that could enable wealthy clients to dodge European taxes, and had colluded with others to hide undeclared accounts from tax authorities worldwide.
Why are tax cheats and their bankers and accountants above the law? | Tax Research UK http://t.co/xz27celKdt

— Richard Murphy (@RichardJMurphy) February 9, 2015
Green has repeatedly refused to comment on the damning revelations uncovered by the ICIJ.
"As a matter of principle I will not comment on the business of HSBC past or present," he told the BBC on Sunday.
In a formal statement, HSBC told the Guardian it acknowledges and is accountable for previous compliance failures.
HSBC argued its Swiss subsidiary was never fully integrated into the banking giant's regulatory architecture following its purchase in 1999. It conceded its Swiss private banking arm was characterized by depreciated compliance standards and diminished due diligence as a result.
Richard Brooks, a global tax expert and author of The Great Tax Robbery, said HSBC's Swiss subsidiary was effectively "a tax avoidance and evasion service."
"They knew full well that people come to them to dodge their tax liabilities," he added.
You can share this story on social media: