Treat internet trolls like sex offenders, says anti-Semitism report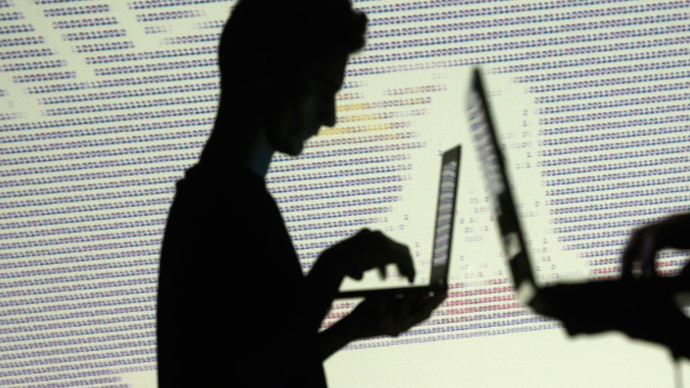 Online 'trolls' who spread racial hatred via social media should have their internet access restricted in the same way as sex offenders are restrained, MPs say.
The All-Party Parliamentary Inquiry into anti-Semitism wants prosecutors to consider using prevention orders against offenders who are "determined" to spread hate crime online.
MPs warned incidents of anti-Semitism online had increased tenfold over the past three years, observing that far-right critics increasingly use anti-Zionist language as a cover for racism.
Other recommendations made in the report include the creation of a government fund to cover the cost of protecting synagogues and a national review of interfaith dialogue.
Anti-Semitic incidents reached an all-time high last year, according to a report by Community Security Trust (CST), an organization which seeks to protect British Jews.
Of the 1,168 recorded incidents, over half took place last July and August, during Israel's Operation Protective Edge in Gaza.
The parliamentary inquiry interviewed members of the Jewish community in the UK, believing that Jews are in the best position to determine what constitutes anti-Semitism.
Of those interviewed by the parliamentary panel, most believed social media is a greater cause for concern than traditional media.
The inquiry expressed alarm at the worldwide trend of hashtag terms such as "Hitler Was Right" and "Kill the Jews" during July last year at the height of the Gaza conflict.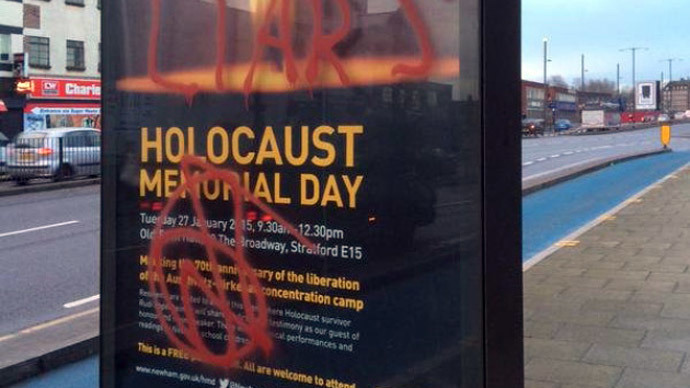 One tweet highlighted in the report read: "The Jews now are worse than they were in Hitler's time no wonder he wanted to get rid, right idea!!"
Keyword analysis of Twitter found that the top 35 keywords relating to Jews included "Nazi," "Hitler," and "Holocaust."
The panel also heard from Dr Ben Gidley, an associate professor of Sociology at Oxford University, who said far-right anti-Semitic movements "borrow the language of anti-Zionism as a cover for their racism."
MPs acknowledged the need for a sophisticated understanding of anti-Semitism, saying that any definition must take into account a number of factors, including the effect of the language.
READ MORE:Anti-Semitic attacks reach record UK high, Israel's Gaza offensive blamed – study
In an example of the nuances underlying anti-Semitism, the report said that "Free Gaza graffiti may not be problematic but when daubed across a synagogue door it is."
MPs recommended the government commission research anti-Semitic language in order to educate the wider public.
The inquiry said prosecutors should review whether "determined" perpetrators of hate speech online should be banned from social media.
"There is an allowance in the law for banning or blocking individuals from certain aspects of internet communication in relation to sexual offences," the report said.
READ MORE:Rising anti-Semitism: 'The Pianist' actress considers leaving UK
"If it can be proven in a detailed way that someone has made a considered and determined view to exploit various online networks to harm and perpetrate hate crimes against others, then the accepted principles, rules and restrictions that are relevant to sex offences must surely apply."
Polling conducted by Populus for the inquiry found that 55 percent of Britons felt capable of explaining what anti-Semitism was. That figure dropped to 37 percent for young people aged 18-24.
When asked whether Jews are as loyal to Britain as other citizens, 62 percent felt they were, while seven percent felt they were more loyal to Israel.
Of the 1,001 British adults polled, 80 percent said they believed the murder of four Jews in a Paris kosher supermarket last month was anti-Semitic.
You can share this story on social media: