​Mass murderer's whole-life prison term upheld by Human Rights Court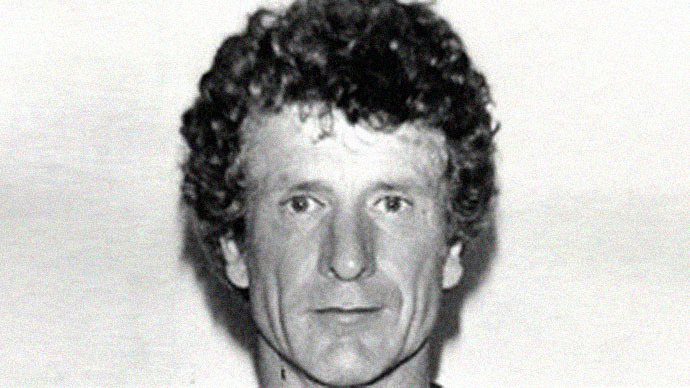 The European Court of Human Rights (ECHR) has upheld Britain's right to hand out whole-life sentences, following a legal challenge by a British rapist and mass-murderer.
Arthur Hutchinson directed his legal challenge to the Strasbourg-based court, after former home secretary Leon Britton had presided over the convict's whole-life imprisonment term.
The ECHR ruling is the most recent development in a drawn-out legal wrangle over whether Hutchinson should remain imprisoned indefinitely.
He was imprisoned in 1984 for breaking into the house of Avril and Basil Laitner on the night of their daughter's wedding, and fatally stabbing them along with their son.
Hutchinson then repeatedly raped the couple's youngest daughter, who was 18 years old at the time, after he had dragged her past her father's corpse.
The convicted murder and rapist, who is imprisoned in HM Prison Durham, was the first British detainee to challenge his whole-life sentence following a ruling by the ECHR that whole-life prison terms violated prisoners' human rights.
Hutchinson's lawyers told the Court his rights, as defined under article three of the European Convention, had been contravened. Article 3 of the convention specifically forbids "inhuman or degrading treatment".
The ECHR, however, rejected the argument and ruled in the UK government's favor by a majority of six to one.
The Strasbourg judges said life-long sentences only contravened human rights in cases where there was no possibility of a review.
Because the secretary of state holds the power to conduct a review of life sentences in Britain, they ruled that the European Convention on Human Rights remains intact in cases where UK convicts are issued whole-life sentences.
However, the Strasbourg judges acknowledged that current UK legislation dictating release in exceptional circumstances or on compassionate grounds is ambiguous.
As Hutchinson's sentence was handed out at Durham Crown Court in 1984, the judge said the 43-year-old should serve a minimum of 18 years for the murders and a further 8 years for the rape he committed.
But in 1998, Britain's Lord Chief Justice warned that Hutchinson was a "risk" to society, and should never be released from prison.
The case was again considered in 1994 and 2008, but the British High Court ruled that the severity and "sadistic" nature of Hutchinson's crimes meant life was a just punishment.
As the debate over whether a life sentence should mean a life spent in prison rages on, other British criminals have waged appeals against whole-life sentencing in the country.
Londoner Michael Adebolajo, an Islamic extremist who murdered British Fusilier Lee Rigby in the streets of Woolwich in 2013, attempted to have his prison term cut down last year. However, his bid was dismissed by the Court of Appeal in 2014.
Adebolajo had attacked and killed Rigby with his accomplice Michael Adebowale, another London-based Islamic extremist who is also serving life in prison for the brutal murder.
You can share this story on social media: