​Spelling error costs UK govt £9mn – and causes 124yo Welsh engineering firm to collapse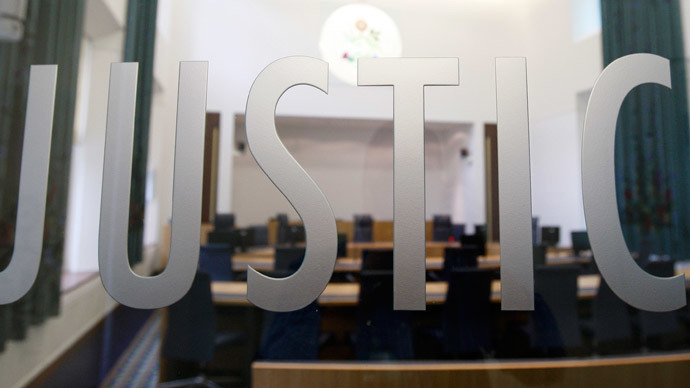 A spelling blunder has cost the government almost £9 million and caused the demise of a successful 124-year-old, family-run business that took five generations to build.
Britain's High Court ruled Wednesday that registrar Companies House caused Taylor & Sons, a successful Welsh engineering firm, to collapse after it accidentally recorded it as being in liquidation.
An executive government agency, Companies House incorporates and liquidates UK firms and publishes data firms are legally obliged to disclose.
On this occasion, an extremely costly "s" was inserted into the trade name of a company that had been liquidated in 2009.
"Taylor and Son" was accidentally published as "Taylor and Sons" on the Companies House website, marked as "liquidated."
The Welsh firm, Taylor and Sons, subsequently suffered acute financial losses.
The government agency attempted to correct its error several days later, but its efforts were in vain. A legal firestorm ensued.
#CompaniesHouse Loses Major Case against Taylor and Sons' @fsb_policy@startupstowers READ: http://t.co/LASj2sGsFGpic.twitter.com/j0Qp53He42

— Findmeafactor (@Findmeafactor) January 28, 2015
Philip Davidson-Sebry, the former managing director of Taylor and Sons, sued Companies House for "false publication" when the firm was forced to make 250 of its employees redundant.
Companies House refused to admit any liability for the error.
Lawyers for Taylor & Sons told the High Court the Welsh business suffered "devastating" financial consequences as a result of the spelling mistake.
The firm's credit agencies and suppliers withdrew their services when they saw Companies House's online claim that the firm had folded, they said.
Davidson-Sebry discovered the shocking news as he celebrated his wife's birthday in the Maldives.
Following months of legal wrangling, Mr Justice Edis concluded Companies House had an obligation to take "reasonable care" that orders were not registered against the wrong companies.
The High Court ruled the government body was liable for Taylor and Sons' collapse. Davison-Sebry claimed £8.8 million by way of compensation.
The precise level of damages to be allocated to Davison-Sebry is yet to be decided, however.
The High Court noted during the proceedings the catastrophic spelling blunder was the only error of this kind ever to have been made by Companies House.
You can share this story on social media: