'Olympicopolis': Smithsonian plans new London museum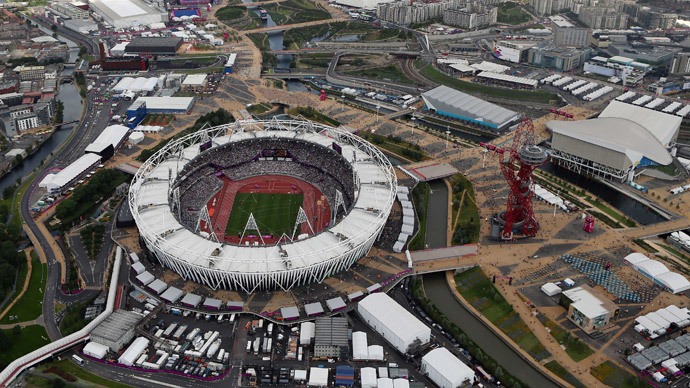 America's Smithsonian Institution is planning to open its first international museum outpost in London, as part of its "Olympicopolis" multimillion dollar project in the Queen Elizabeth Olympic Park.
The Smithsonian, the world's largest museum and research institution, has 19 museums in Washington and New York as well as almost 200 affiliate museums across the US. The Smithsonian's headquarters are located on the mall in Washington DC.
Some 95 percent of the institution's holdings are currently in storage.
"This is an opportunity for the Smithsonian to move into a global context in the way some of our peer institutions ... have done," John McCarter, chairman of the Smithsonian Board of Regents said. "So it's a great opportunity for us to get started and really to tell America's story."
He added that London is an ideal location as a "multicultural tourist beacon of millions of people."
The new London cultural center will be named Olympicopolis and $50 million (£33 million) in UK funding has so far been secured to build the facility.
The £850 million Olympicopolis project received a boost last month when Chancellor George Osborne committed £141 million in public funding.
The cultural center is scheduled to open in 2021.
"It would be a massive coup to attract the Smithsonian Institution to east London," London Mayor Boris Johnson said.
A 40,000-square-foot Smithsonian gallery would feature permanent and rotating exhibits from Smithsonian sites including the National Air and Space Museum, National Museum of American History and National Museum of Natural History and various art galleries.
The Smithsonian itself was originally set up with the help of English money. It was founded in 1846 with a $508,318 bequest from the English scientist James Smithson, who had never visited the US.
The Victoria and Albert Museum, University College London, University of the Arts London and Sadler's Wells Theatre are also said to be taking part in the new Olympicopolis.
You can share this story on social media: