​UK govt 'gags & intimidates' charities that criticize austerity policies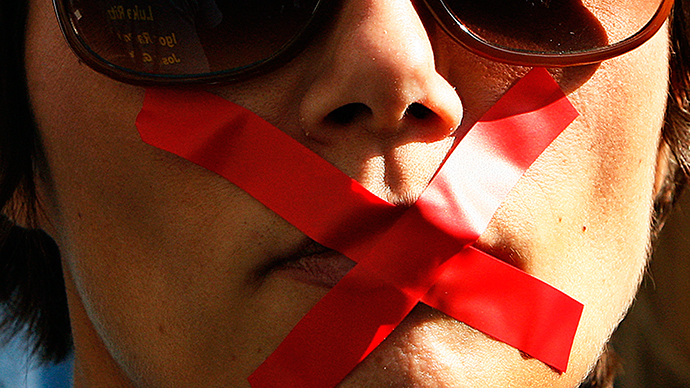 British charities say they have been targeted in a "subtle" yet "menacing" fashion by prominent political figures for publicly criticizing the coalition's austerity policies. Others are silenced by gagging clauses in government contracts.
The coalition's ramped up efforts to silence dissent poses serious difficulties for charities that compete for government contracts to provide public services.
Gagging clauses embedded in such contracts have allegedly been used by the coalition to prevent voluntary groups from engaging in unwelcomed public debate.
A recent report published by the National Coalition for Independent Action (NCIA) examines these trends and their implications. The research, entitled "Voluntary Services in Austerity UK," was conducted by Dr Mike Aiken. It explores charities' declining campaigning role in an increased climate of privatization.
The report reveals that voluntary groups embroiled in government contracts regularly face threats to remain silent on key government policies.
Many neglect to speak out on structural issues plaguing society for fear of losing funding or inviting other unwelcomed sanctions.As a result, such groups' criticism is increasingly absent from public debate on inequality and poverty, the report says.
The coalition's attempts to silence opposition and critique are extensive, Aikens' research suggests.
Under specially tailored gagging clauses, charities are obligated to withhold observations or information from the public even where such insights may impact positively on communities and individuals' lives.
Additionally, community action groups and women's organizations say they have faced "direct threats" from public figures, warning that continued campaigning would result in the withdrawal of funding.
Gagging clauses and threats to cancel contracts aren't the only methods establishment figures deploy to silence charities, Aiken says.
One group that works independently of the government told the NCIA it has been repeatedly intimidated by senior political officials.
A spokesperson for the organization said political figures attempted to undermine individuals in the group, warning them to "be careful." He added the officials were extremely well connected and powerful.
Chris Mould, chair of the Trussell Trust, previously said he was warned by "someone in power" that he should reconsider the organization's critique of Britain's benefits system or face the prospect of being shut down by the government.
He made the disclosure in 2013.
Mould later said he has encountered numerous examples of people in power acting inappropriately to curb independent voices that prove inconvenient to the establishment.
Aiken's research also examined Tory MP Conor Burns' efforts to silence Oxfam.
In 2014, Burns reported Oxfam to Britain's Charity Commission for tweeting about the severity of UK poverty.
The charity had publicized its "A Perfect Storm" campaign, which drew from its "Below the Breadline" report. The research linked benefit cuts to rising levels of poverty in Britain.
Following an investigation, the Charity Commission found Oxfam's tweet could have been "misconstrued as party political campaigning."
The campaign image, which had caused offense to the Conservative Party, had to be retracted by the charity.
Such government-spearheaded injunctions to gag expert voluntary groups from publicizing their views could be expected in a totalitarian regime striving to crush dissent. But in Britain, widely seen as bastion of democracy and free speech, the rise of such acts has caused concern.
Aiken's report reveals a picture of muzzled dissent, diluted democracy and the erosion of freedom of speech.
As Britain's voluntary sector and welfare state become increasingly privatized, critics warn UK citizens are facing a democratic deficit driven by a self-interested corporate elite.
You can share this story on social media: