​Public inquiry into Litvinenko poisoning begins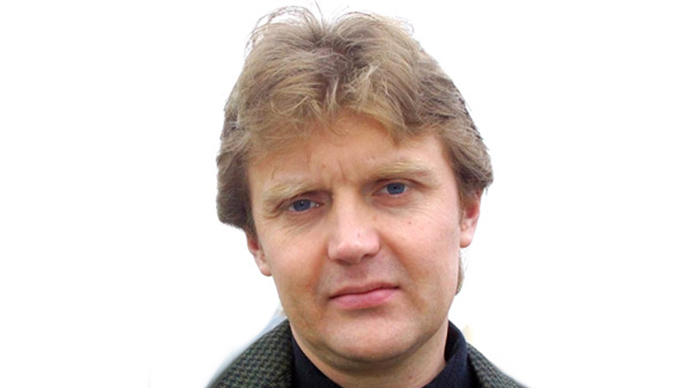 The public inquiry into the death of Alexander Litvinenko is under way, eight years after the former KGB officer was poisoned with deadly Polonium-210 in London.
The chairman of the inquiry, Sir Robert Owen, is expected to suggest where responsibility for the act lies.
Litvinenko's widow, Marina, claims he was murdered by Russian intelligence operatives. Owen has already said there is a "prima facie" case against Russia.
Russian authorities have not allowed two suspects to be extradited to the UK and will not give evidence at the hearing. The inquiry will also not discuss the clandestine work of Litvinenko, who was on an MI6 payroll when he died.
There are be more 70 hearings scheduled for the next 10 weeks.
Litvinenko left Russia in 2000 and sought asylum in the UK, where he eventually became a British citizen, just one month before he died.
He is believed to have been poisoned with radioactive Polonium-210 in November 2006 after meeting with former colleagues Andrei Lugovoi and Dmitry Kovtun, whom the Crown Prosecution Service wish to try for murder.
During the opening day of hearing, the inquiry heard that Litvinenko accused Vladimir Putin of ordering his death, during interviews with the Metropolitan Police.
Investigating Officer Robin Tam QC told the inquiry Litvinkenko said that he had "no doubt whatsoever that this was done by the Russian secret service."
"Having knowledge of this system I know that this order about such a killing of a citizen of another country on its territory, especially if it is something to do with Great Britain, could have been given only by one person," Litvinenko said in the days before his death. "That person is the president of the Russian Federation, Vladimir Putin."
The inquiry has also stated that it will investigate all the evidence supporting other theories behind Litvinenko's death, including him being targeted by Chechens, British security services, organized criminals or even if he deliberately poisoned himself.
It was further exposed during proceedings on Tuesday that the traces of Polonium-210 believed to have killed Litvinenko posed a serious health risk to the population of London.
Traces of the radioactive chemical were found at locations across the capital, as well as at the hotel in Grosvenor Square where Litvinenko was believed to have been poisoned, the inquiry heard.
The spread of the chemical traces suggests not only multiple attempts on Litvinenko's life, but also the likelihood that "many thousands" of Londoners may have been at risk from radioactive poisoning.
Tam said a public health alert was issues around the time of Litvinenko's death after polonium traces were found "in large numbers of places across London."
"Many thousands of members of the public, including British residents and visitors from overseas, might have been at risk from radioactivity," Tam said.
You can share this story on social media: